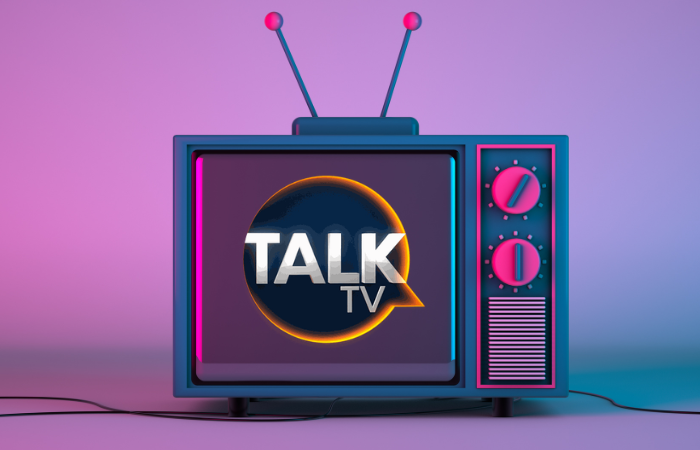 THREE MONTHS IN…
Now… you've heard of TalkTV… right?
I'm sure you'll recall when we addressed all things GB News, uncovering the highs and lows of the new channel and even finishing on a cliff-hanger hinting at the spawn of TalkTV. Well, the time has come… Murdoch's new venture is finally here so let's break down the journey so far and see how they are matching up against competitors.
TalkTV introduced itself as a fresh news channel set to compete with its right-wing rivals GB News. Very intriguing to note that plans for a TV service news channel were originally scrapped in 2020 and instead talkRADIO launched a video feed on smart TVs, with Mike Graham, Trisha Goddard, Julia Hartley-Brewer, Jeremy Kyle and Robert Rinder featured as presenters on the new and improved service. Pretty smart! But was it the small debacle of GB News that gave News UK the confidence to resurrect its plans?
WE HAVE LIFTOFF!
In comparison to GB News, the launch of TalkTV definitely appeared much slicker in its approach and a massive advertising budget. The first wave of announcements revealed the big names joining the line-up including the acquisition of TV heavyweight Piers Morgan for its flagship show, 'The News Desk' with Tom Newton Dunn and 'The Talk' with Sharon Osbourne. Clearly a huge investment was being pumped in for staff, studios, and a listing on freeview! So far so good.
MISTAKES
Great news! Unlike its rival, there were no technical faults going viral, senior staff walk-outs or ticker typos to report. In fact, it was the polar opposite. And there was even a big-name interview to kick things off with Piers Morgan interviewing former POTUS, Donald Trump. As with most of his antics, the interview went viral after Trump stormed out – which of course led to more hype and newspaper headlines. Albeit a good beginning and no gaffes to report, the burning question on everyone's lips was – is this channel even necessary? After all, you can't get Donald Trump on every night. From a business point of view, it makes sense… but this is about drawing viewers away from mainstream media like BBC News and Sky News.
THE NUMBERS DON'T LIE
So how well is the channel faring? Launch night with Trump racked in 317,000 viewers – outperforming GB News' debut with Andrew Neil. After a full month, the channel reached 1.9 million viewers, compared to 12.3 million for BBC News, 8.9 million for Sky News and 2.2 million for GB News. While it might have been wise to let GB News kick off proceedings first so they could watch and learn, in doing so its rival was able capture the prize niche audience first.  
Today, TalkTV continues to lag behind its rival in the battle of the ratings – especially during primetime – and comes in last amongst all other major TV news channels. In fact, many of the programmes have statistically recorded zero viewers while Morgan's flagship show saw audiences plummet by 80%.
A rocky start indeed, but all is not lost when we look at the impact TalkTV has on social channels. Engagement across Facebook and Twitter continues to soar – garnering millions of views across YouTube. Although TV hasn't shown good numbers…. just yet, the channel was built on the social media presence of its sister radio station talkRADIO – which continues to draw big audiences today. The nation consumes news in multiple ways, and it's reported that TalkTV's main aim is to grow its digital audience, and in this respect they are ahead of the game.
AND FINALLY…
As it stands, I don't see either of the New(s) Kids on the Block backing down despite both enduring a shaky start. With so much investment being pumped in, not to mention reputations on the line, I expect both to see it through and continue to break boundaries. Who knows what's to come… but it's going to be exciting to say the least!
– Nicholas Odutoye
Comments are closed.