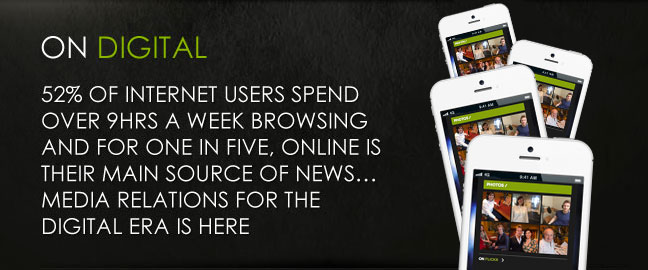 We work with clients to produce high-spec online videos, live and pre-recorded webcasts & webchats, webTV features, social media video and all forms of digital content.
Our specialist media relations team pro-actively pitch the editorial and production value of media-rich content to online media, with emphasis placed on sites with high-traffic within clients' target audience.  Using the latest distribution methods, content is cast out far and wide into the digital space in turn generating impactful coverage.
We also work with agencies and brands to create, execute and manage social media initiatives, as well as with the media to develop mutually beneficial exclusive content.
Click here to view our work tagged with: