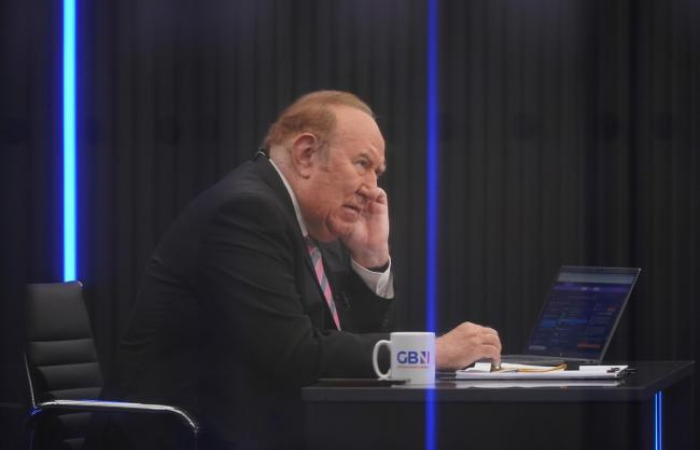 YOU'VE HEARD OF GB NEWS… RIGHT?
Unless you've been living under a rock, there's no way you could have missed the making and ongoing saga of GB News! The entire nation is divided on what GB News stands for, but what this means for the world of broadcast has a serious impact. So let's breakdown the journey up until this point, and it's worth a little commentary on what GB News have done right and wrong as it clearly has led to the imminent arrival of something just as big (HINT!).
…………………………………………………..
13 JUNE 2021: GB NEWS COMMENCES BROADCAST
With much fanfare, GB news launched with veteran broadcaster Andrew Neil as Chairman and the channels lead presenter. The launch message was clear: 'We're Proud to be British' as the perception at the time was that other broadcasters failed to hit this quota. It certainly raised a few eyebrows!
…………………………………………………..
20 JUNE 2021: NIGEL FARAGE JOINS AS A CONTRIBUTOR
GB News drafts in former Brexit Party leader Nigel Farage.
…………………………………………………..
JULY 2021: VIRAL!
To be honest, GB News started going viral the moment they began broadcasting… just not for the right reasons. But you know what they say – all publicity is good publicity. From prank callers using explicit names, cringeworthy spelling errors on the ticker through to guests like Sir Alan Sugar getting cut off mid interview – all was not well at GB Towers! But 'the moment' in question came when Broadcaster Guto Harri 'took the knee' live on-air which led to him walking away from the channel after the gesture was deemed a breach of standards. Bosses did eventually apologise, however the damage was already done. Once again, GB News was the talk of the town!
…………………………………………………..
JULY 2021: ZERO VIEWERS?!
Despite being in the headlines, official television audience figures produced by rating agency Barb reported that GB News had attracted ZERO viewers in July after viewers boycotted the channel following the departure of Harri. After a plethora of historical broadcast blunders & bloopers… I suspect viewers could no longer bear to watch.
…………………………………………………..
AUGUST 2021: BOUNCEBACK N' BROADCAST
You have to commend GB News for its spirit and tenacity as they bounced back from all the backlash with the announcement of more presenters and political shows. The broadcaster managed to poach Patrick Christys from talkRADIO to form a duo with Mercy Muroki as well as the announcement of four political programmes including Lunchtime with Gloria De Piero. Unfazed at all at this point!
…………………………………………………..
AUGUST 2021: SOMETHING'S IN THE AIR
Tensions had begun to rise between King of the Throne Andrew Neil and the modern media business as rumours started to swirl that Mr Neil had one foot out the door – after fronting just eight shows – following a breakdown in communication with Chief Executive Angelos Frangopoulos.
…………………………………………………..
SEPTEMBER 2021: I'M OUT!
Here we go! Shocking for some, anticipated by many, and entertaining for all… Andrew Neil sensationally quits GB News. The rift between himself and the board went public and proved to be too damaging for Mr Neil to continue on.
"It would've killed me to carry on"

due to the technical problems at the channel.

Andrew Neil
…………………………………………………..
THE FUTURE OF BROADCAST…
On 16th September 2021, Rupert Murdoch's media empire announced the launch of talkTV – a fresh current affairs TV with Piers Morgan returning to host a new primetime show to rival GB News, Sky News and more! Talks of a new TV channel had been in the works months before GB News went to air, but it was decided to pull the plug – which is interesting to note as it could be said that all of the mishaps and fails on GB News served to inspire talkTV to give it another shot!
Don't go anywhere just yet. On December 21st 2021, GB News announced the launch of GB News Radio – the UK's only broadcaster to simulcast its entire output live on both radio and television – in a further bid to shake up traditional media.
The station swiftly went to air on January 4th 2022 with Eamonn Holmes and Isabel Webster the first to present on the dual service!
It's tough trying to keep up with all the changes to the broadcast industry but opinions aside, I for one am excited! Stay tuned for more
– Nicholas Odutoye
Comments are closed.