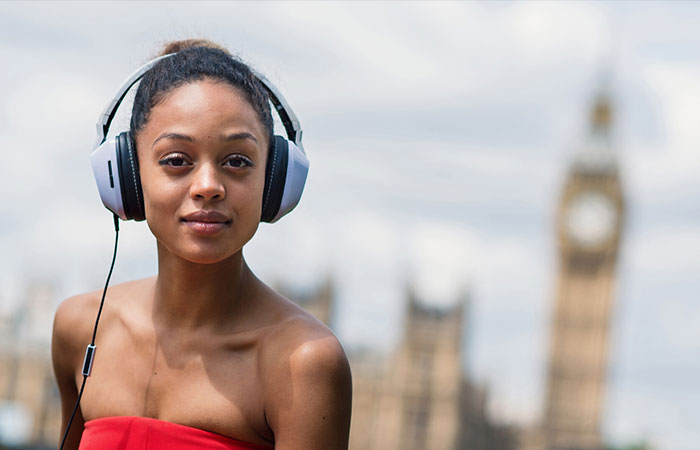 General Election Selection: The Party Politics Playlist
Every Friday in the office we collate a Spotify playlist which has a theme relating to current events, news or anything we can think of that's timely. With everything going on politically at the moment, it got us to thinking… What track would be most relatable to the 9 major parties if they could add one to our weekly playlist? You can find our guesses below and click here for the official playlist:
---
Conservatives (JoJo – Leave (Get Out)
Leave (Get Out) is a pretty solid debut single as far as they go. A sassy R&B/Pop record (performed at the ridiculously young age of 13 by Jojo) that would fit the Tories' sentiments nicely. As they declare their deal is "oven-ready", the party has remained Brexit-bound for what seems a decade. JoJo has since expressed a distaste towards her earlier work, so it will be interesting to see if Boris & Co harbour the same feelings towards their microwave dish in the future.
Best lyrics: "It's too late (now) and I can't wait for you to be gone"
Labour (Katy Perry – Hot n Cold)
While Labour looks to remain a one hit wonder in the 21st century for a while longer, Katy Perry did her best to do the opposite when she released the follow-up to her ma-HOO-sive (now a tad dated) I Kissed a Girl. Hot n Cold trod a similar path to its rock-tinged predecessor and cemented her place as a serious player in the pop-o-sphere. The song highlights how some people can be "yes, then no" and "in, then out"… ring any bells?
Best lyrics: "You change your mind like a girl changes clothes"
Lib Dems (Stealers Wheel –Stuck in the Middle with You)
Stealers Wheel's Stuck in the Middle with You has become almost synonymous with someone's ear being cut off in Reservoir Dog – and looking at the Lib Dem's policies, if they take the reins it could be just be as painful. The chorus of "Clowns to the left of me/Jokers to the right" sounds similar to Jo Swinson's damnation of the parties either side to her.
Best Lyrics: "Trying to make some sense of it all/But I can see it makes no sense at all"
Green Party (Michael Jackson – Earth Song)
I mean what other song could it be?
Best lyrics: "What about elephants? (What about us?)"
Brexit Party (Britney Spears – I Wanna Go)
If the Conservatives have one foot out the door already, then the Brexit Party have jumped out the door, defecated on the doorstep and shredded its frame down using the wood-chipper from Fargo (1996). In I Wanna Go by Britney Spears, she doesn't just want to go… she "wanna go-o-o all the way ay-ay"… well don't let the door hit you on the way out hun xxx
Best lyrics: "What I wanna do and what I really think/Time to blow out/Be a little inappropriate"
SNP (George Michael – Freedom! '90)
Not content with just stopping Brexit, Nicola and co will be doing trying their hardest to get Scotland out of the UK as well.
Best lyrics: "When I knew which side my bread was buttered/ I took the knife as well"
Plaid Cymru (Justin Bieber – Sorry)
To the shock of many, Wales voted to leave the EU in 2016 but now the country's independence party is backtracking and pledging to keep Wales in the European Union. Justin Bieber said in his 2016 hit Sorry that "I made those mistakes maybe once or twice and by once or twice I mean maybe a couple of hundred times", but Plaid has him beat with 854,572 mistakes (how many people voted leave in Wales).
Best lyrics: "Is it too late now to say sorry?"
DUP (Death Cab For Cutie – I Will Follow You Into The Dark)
Despite being unhappy with Mr Johnson's deal, the right-wing populists still strongly support the Conservatives and it seems fitting that they would choose the arguably saddest songs of all time about following a love to the bitter end.
Best lyrics: "In Catholic school, as vicious as Roman rule"
Independent Group for Change (Wildchild – Renegade Master)
I don't really care or know enough about these guys to write any sort of scathing satire, but any excuse to listen to this tune is fine by me…
Best lyrics: "Back once again for the renegade master/ Power to the people"
---
Fraser McIntosh
Comments are closed.