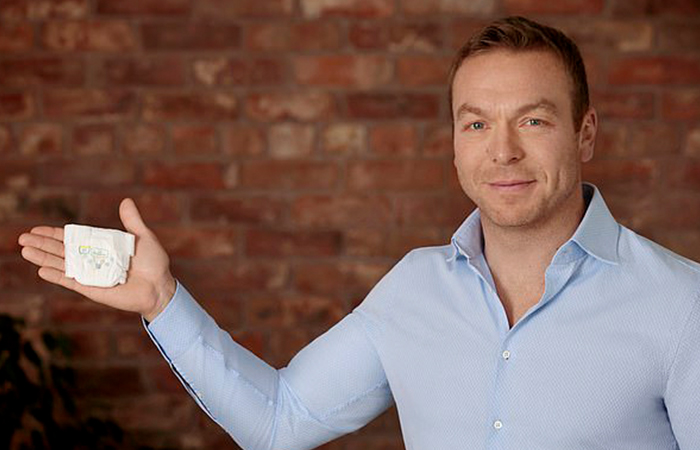 PAMPERS – World Prematurity Day with Sir Chris Hoy and Lady Sarra Hoy
BACKGROUND
ON were enlisted to help promote the fact that Pampers has been and is continuing to donate hundreds of thousands of tiny nappies for pre-term babies to UK hospitals since 2017.
OUR THINKING
Our approach was to focus on our spokespeople, Sir Chris and Lady Sarra Hoy, who experienced the trials and tribulations of having a baby born 11 weeks early and could express emotively why sleep is so important for the development of preemie babies.
With figures showing that approximately one in 13 babies – more than 60,000 little ones – are born prematurely each year in the UK, advances in medicine means that survival rates for these little fighters is increasing and much needed sleep is a huge part of that.  Tasked with undertaking the session from Edinburgh on a Sunday – our team pulled together a tremendous schedule with only 3 hours of time with the talent.
RESULTS
The event and story reached an audience of over 11 million listeners and viewers across 20 broadcasters. Our TV coverage included BBC News Channel and SKY News.
We also received bids from BBC Radio 2, BBC Radio 4, BBC Radio 5 Live and BBC Breakfast that we could not fulfil due to timing restrictions.