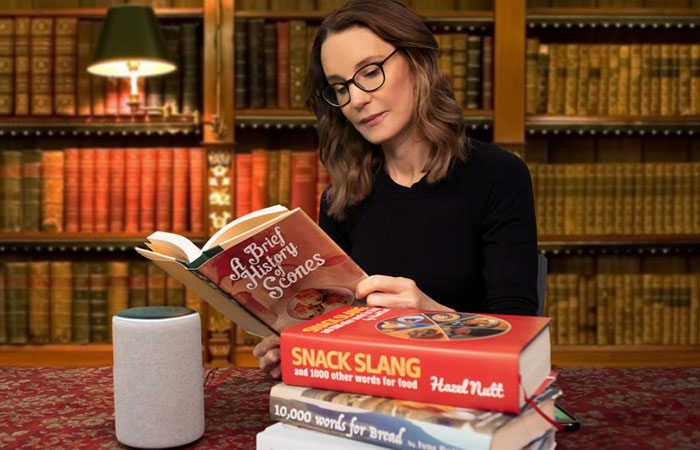 Amazon Alexa – Regional Dialects
BACKGROUND
Riddle us this: Is it a roll, a cob, a butty, a barm cake… or maybe a bap? It's the age-old question that remains unanswered and continues to divide Britain… but Amazon Alexa has made changes to keep everybody happy.  The tech giant asked ON to help promote their partnership with national treasure Susie Dent, as they expand their AI's vocabulary of local 'slang' and dialect; meaning Northerner's don't have to speak 'Southern' to be understood by Alexa.
OUR THINKING
Knowing how perennially topical the subject is, we knew the project would be met with nationwide interest, and understood the value of getting regional broadcaster on board with content that resonates with audiences. With the knowledge and likeability of Susie Dent adding her thoughts on 'dialect diversity', the story was welcomed by stations all over the country, though the breaded question remains controversial. We made it a priority to target stations and areas where the regional accent is famed for being particularly unique.
RESULTS
The story proved a huge success, landing dyno coverage on LBC, BBC 5 Live, talkRADIO, and some 15 regional BBC stations.