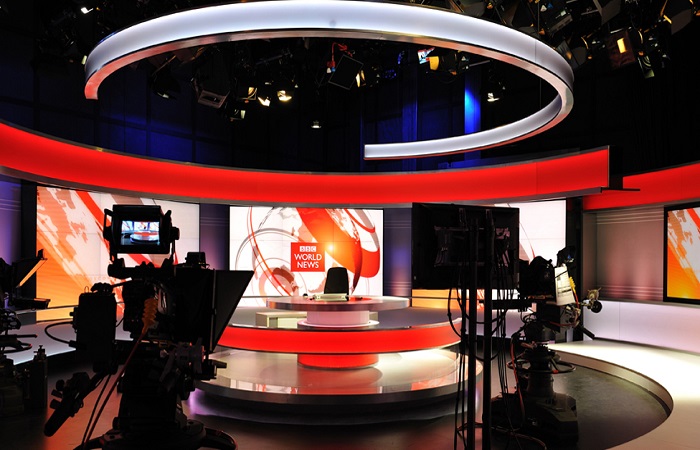 Broadcast State Of Mind
In recent years the media industry has been battling a pretty brutal man-cold.
Not the kind that knocks you for six and stops you performing your A-Game, the kind that just niggles and annoys you towards the edge of sanity.
Since my first media placement in the newsroom of UTV Live in Belfast;
UKIP have won a European Election against the odds
Dodgy pollster predictions lead an entire industry of journalists to ASS-U-ME the results of no less than three public votes
AND
So called "fake news" has sent a cloud over the entire journalism business.
Nip back to 2011 when Leveson was raging and you'll see me, a 20 year old first year university student, watching on from an edit suite in the Journo department.
An industry in chaos you may think. Six years, and a dissertation on media propaganda later, and it's now more than ever we need to give traditional media some more TLC.
Facebook, Twitter and Instagram – and to avoid a lawsuit, other social media platforms do exist – are the new mediums on every brand's radar, and with good reason.
While digital is a phenomenal platform to be embraced by journalists, marketers and PR's, our unprotected approach towards new media is beginning to reap unwanted symptoms.
Recent years have taught us that just sometimes, there's no school like the old school.
A bitter pill to swallow maybe. As recently as two years ago the success of Netlix and Amazon Prime led people to say, TV is dead.
It won't surprise you that here at ON, we disagree. A free and independent broadcast press like we have in Britain is the envy of the world, just how it should be.
The oversight of the BBC Trust and OFCOM provides reassurance for the British public.
Not only do they know their information is accurate and fair – to the best of editor-in-question's ability – but they have a voice. A sense of ownership. A complaint lodged with the regulator does not fall on deaf ears.
It's this sense of security, trust and undoubtedly respect that give you that little more clout when you're Chief Executive's mug features on BBC Breakfast.
There are hundreds of traditional outlets in the UK with dedicated audiences that hang on their every word.
The relationship that broadcasters have with their viewers and listeners comes from the human interaction we get seeing or hearing the person on a daily basis.
Think of the relationship Terry Wogan built with millions of complete strangers, over many years.
Though journalism has gone through a period of change, scandal and modification in recent years, the future is bright for traditional media.
And boy does it feel good to get that out.
Andrew McNair
Senior Consultant
@andromezza
Comments are closed.