The Skills Show: Skilfully creating video content to support large events
The Skills Show is UK's largest skills and careers event. Over 100,000 visitors paid a visit to the show at Birmingham's NEC, which featured 800 of the UK's most talented apprentices and learners competing in 70 different competitions.
ON was commissioned to produce 25 individual videos at The Skills Show. Some would be used to seed editorially across news channels, others for The Skills Show's social media channels, and a series of animated videos that would be used as their toolkit to encourage other young people to sign-up and get involved. Since joining ON last April, this was the largest job I'd been put in charge of but I'm not one for loosing my shit!
There were varying constraints on this project; tight turn around times for the videos, large amounts of content that needed generating, and studio quality chroma-key filmed onsite.
I cut my teeth in the events industry organising large-scale events, so a job of this size didn't really faze me. I knew from 8 years experience, the smoothest way to pull something like this off was by meticulous planning… something easier said than done.
At any one point we could have up to 3 separate shoots simultaneously happening. This obviously meant ensuring that I had enough teams on the ground, at the right time and in the right place to cover all this off. A job of this size required 10 guys across it so knowing that I had my A-Team on it, was imperative.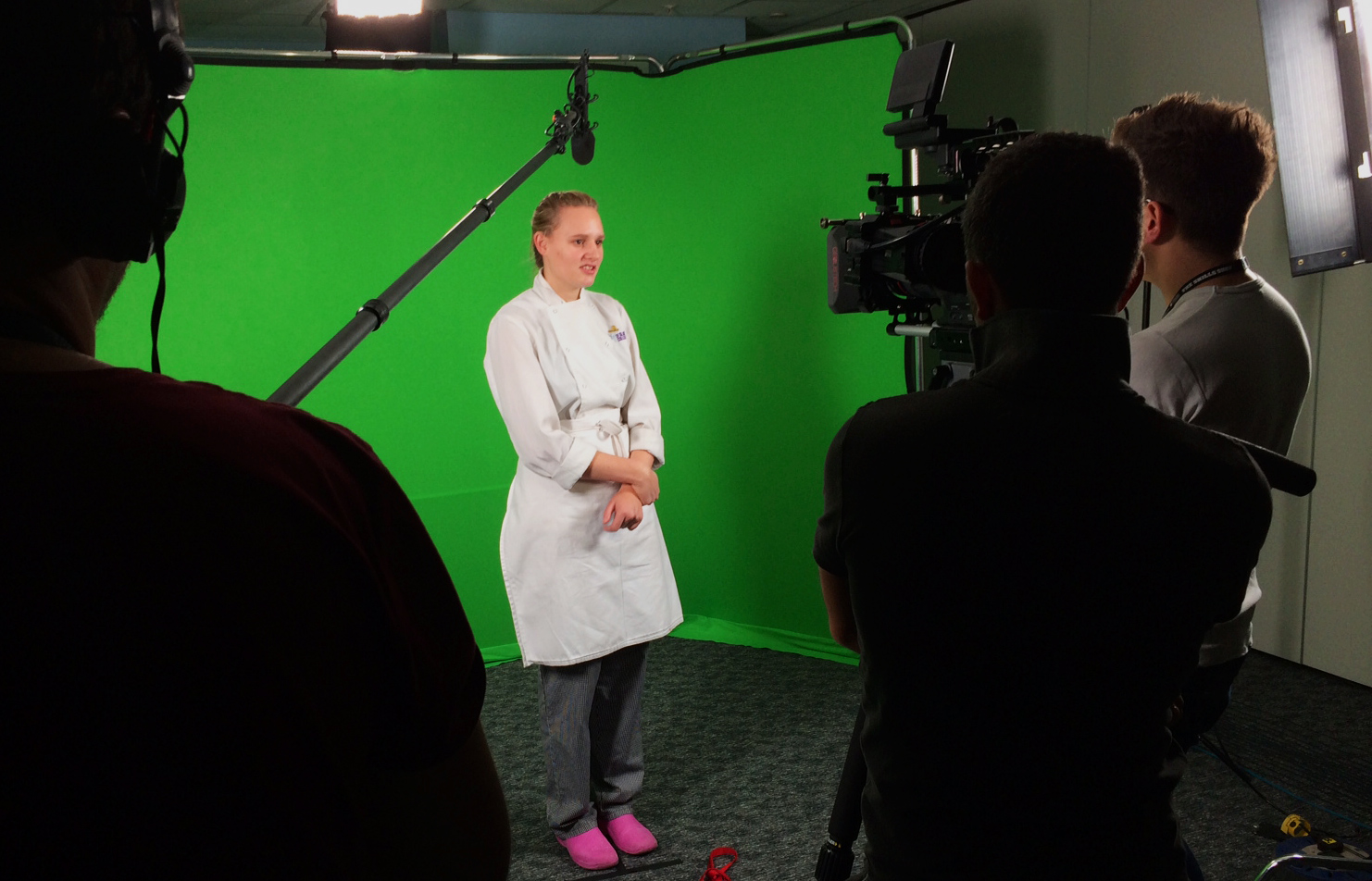 The job went off, pretty much without any noticeable hitches. The editorial content was successful and featured across national websites such as The Telegraph and YAHOO as well other regional and trade press sites.
All the content that was required was captured. This included over 40 separate interviews with everyone from Deputy Prime Minister, Nick Clegg to winners and competitors as well as of course, hours and hours of general vision shots.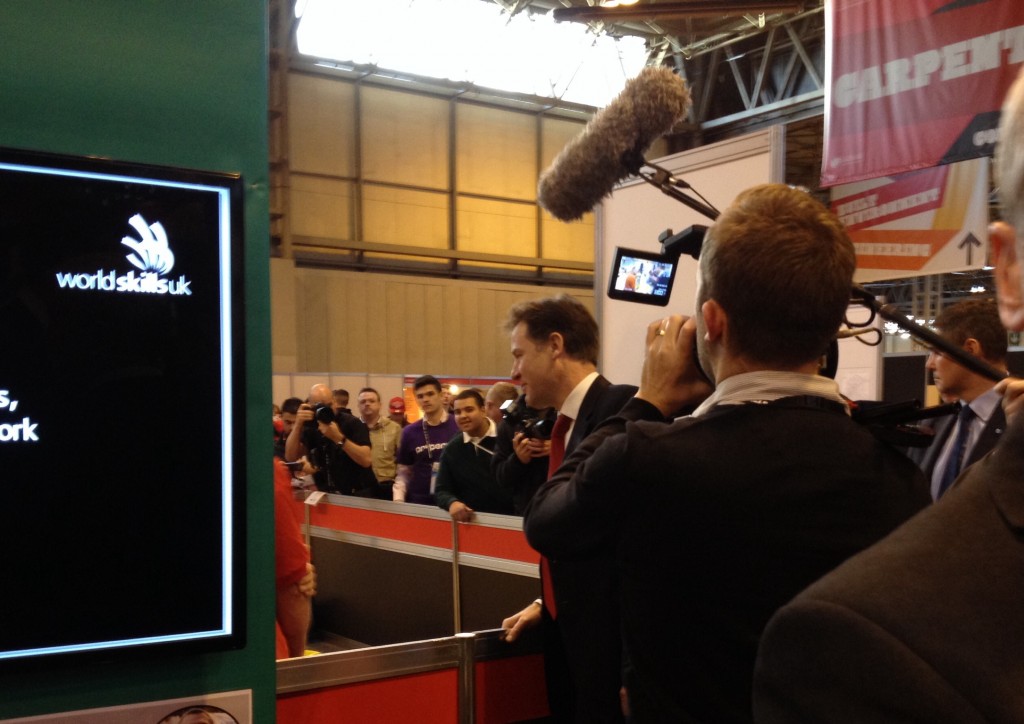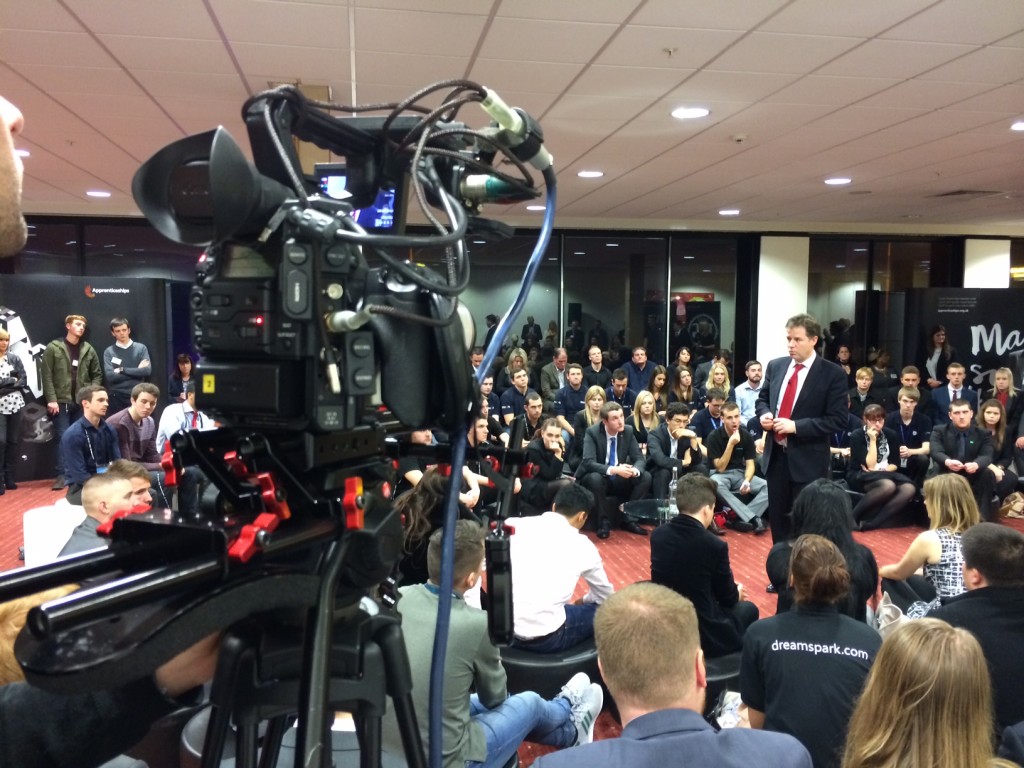 Delivering this project required about as much organisation as capturing it. An edit team turned around 2 editorial videos and B-Roll onsite, which was seeded straight out to the media. Then over the next 3 days, 20 individual videos were edited together from interviews conducted with medal winners and live event footage for The Skills Show's YouTube channel.
Over the following month, an animator took carefully selected content from the 3 days, and created visually appealing content to inspire future entrants to compete.
In my opinion the job went off as smoothly as possible. I feel the planning paid off and the results were even better than expected. I think the main thing I took away from this, was that working with trusted parties across the board, is just as important for me as it was for the client to ensure this was completed successfully.
Jon Collins, Head of Production at ON
Published 4th February 2014 
Photos courtesy of Paul Gwilliams, myself and Archie Campbell.
Comments are closed.