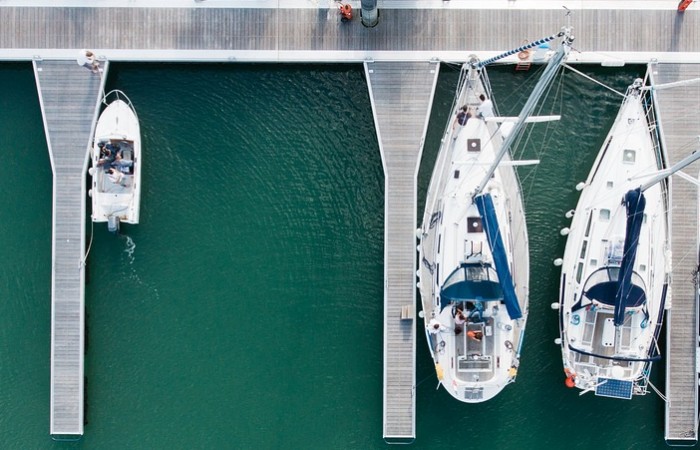 A Day In The Life At The London Boat Show
More than 300 exhibitors from around the globe, dozens of journalists hungry for content and thousands of members of the public on the lookout for their next buy – welcome to opening day of London Boat Show 2017.
Here is a snapshot of just some of my movements that day, steering, organising and coordinating media coverage for our client British Marine.
0400am – The crew from BBC Breakfast arrive ready to sort out logistics, locations and angles for a morning of lives at the show. They want to get in things and on things – this opp took weeks to set up.
0535am – 5 Live's Wake Up To Money are chatting live to one of our smaller boat builders, from our on-site radio studio.
0740am – The first of three down the lines to BBC Northampton who after discovering an impressive list of local contributors, are doing features throughout the day on how water based their landlocked shire is.
0845am – CNBC kicks off a day of content with a Facebook live from the biggest boat at the show – a 95 Yacht.
0930am – ITV National news kick off their pre-recorded interviews for the day; they are putting together a carefully curated package for the evening bulletin.
0940am – Sunseeker CEO Phil Popham visits the radio studio for an interview down the line with national broadcaster Jazz FM.
1000am – Word is getting out – other broadcasters are starting to see the live coverage fall on BBC Breakfast, and want in. Sky and a reporter creating content for the regionally based ITVs give the heads up they're on their way, and hand over their interview 'wish list'.
1100am – The regional BBCs are also starting to get wind, and are keen for the voices of local exhibitors. Luckily, the show floor is close-by so it is easy to dash between the ISDN interview studio and the show floor, head hunting new interviewees.
1200pm – Sunseeker, one of the biggest brands at the show is doing a launch at midday and with Actress Joanna Lumley as their ambassador, there is no doubt they have the media's eyes and cameras pointed at them.
1220pm – BBC Cornwall are dialling in for their pre-rec with the Cornish Crabbers in the studio, so I only catch the start of the Sunseeker extravaganza.
1300pm – The tables are turned, Lincoln based broadcaster Siren FM want to interview me! I do a pre-rec for them on the 'day that's been'. You can listen to my later, live interview HERE.
1400pm – Focus seems to be shifting to 'ahead'. Weekend shows start locking in their local exhibitors for morning slots, and Monday's industry statistic launch starts to gain momentum.
1500pm – With a tube strike on the way for Monday, it is an afternoon of logistics to make sure Sunseeker's CEO can get to a live slot at Bloomberg's studios on time.
1600pm – Drive time radio and commercial and BBC DJs are putting in their requests for live slots, these guys are usually quite reactive – so they want a roundup on how Day 1 has gone.
1700pm – An hour until the show closes; it is time to round up journalists and their crews still wandering the arena and fulfil any last minute requests.
1800pm – At day's end, I have helped to either make happen or organise ahead of time, 40 live and pre-recorded TV and Radio hits. While a lot of the prep work was done in the weeks, and even months prior to opening day, being on site was crucial to running a – dare I use the pun – ship shape PR ship!
Gemma Bath
Consultant
@gembath 
Comments are closed.