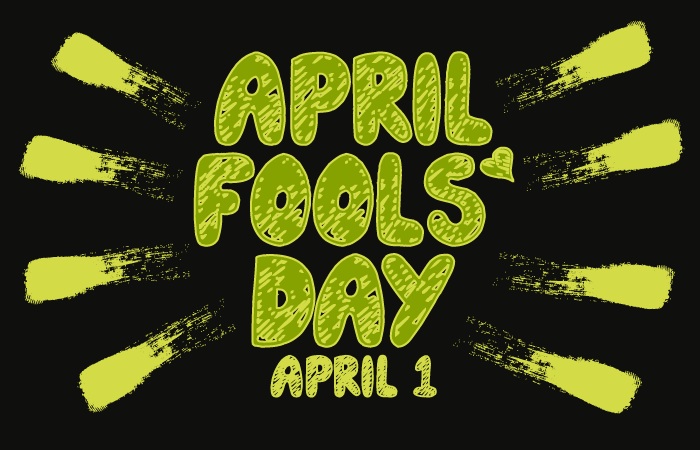 ON'S TOP 10 APRIL FOOLS' HOAXES
PRs love a good April Fool. For those creating the stories it's the one day of the year where you can get away with "PR murder". For those reading them, it's a glimpse into what it would be like to work with a client or company that is happy to poke fun at itself. In celebration of our love of a good April Fools' story, our latest blog picks out our ten favourites.
THE BBC SPAGHETTI TREES
An oldie but a goodie. This hoax dates back to 1957 when the BBC produced a fake Panorama documentary about Swiss spaghetti trees. At at a time when spaghetti wasn't widely eaten in the UK, many people fell for this story with some even calling the programme asking how to grow their own.
HOME SECRETARY JACQUI SMITH AND ANN SUMMERS PHOTOS
In 2009, The Daily Mail ran photographs showing Home Secretary, Jacqui Smith emerging from an Ann Summers shop. The gag was a reference to her husband, Richard Timney, who had claimed expenses for pornography he bought.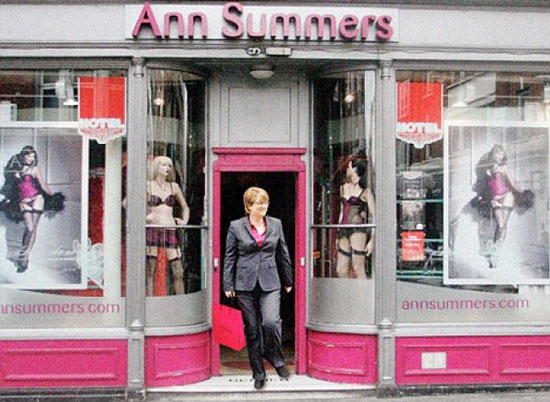 IKEA'S HIGH CHAIRS FOR DOGS
Animals often try to imitate human behaviour and is a constant source of humour. Combine this with a fake reveal of a new high chair for dogs and you're onto a winning April Fools' gag. IKEA released a new chair for dogs allowing them to eat at the dinner table. It caused a huge media frenzy with many dog owners chomping at the bit.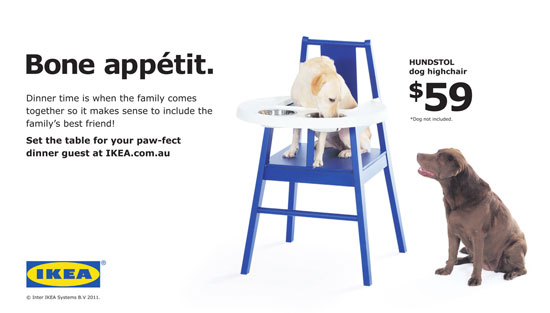 FACEBOOK'S FAKE PAYWALL ANNOUNCEMENT
Mark Zuckerberg, CEO of Facebook announced that they were introducing a small fee of $1.99 a month to view your friends profile… This hoax caused utter outrage with people going berserk that Facebook cannot do this as the internet is meant to be free!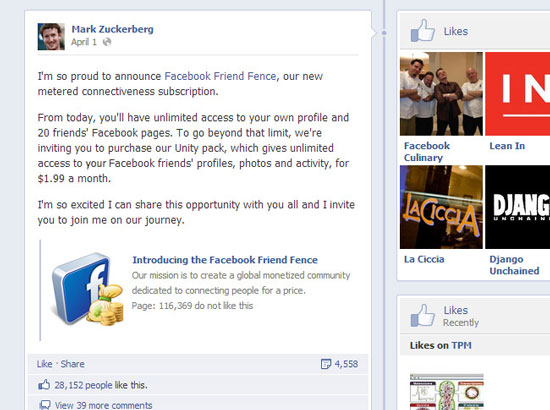 BURGER KING'S 'LEFT-HANDED WHOPPER'
The left-handed are often persecuted amongst us all – picked on, laughed at and referred to as a 'lefty' and in one fell swoop, Burger King raised their spirits … and just as quickly dropped them to the ground with a thud. Back in 1998, Burger King re-designed their burgers by rotating its content by 180 degrees to fit more comfortably for those who are left-handed. Alas, it wasn't true but was an Aprils Fools' to remember.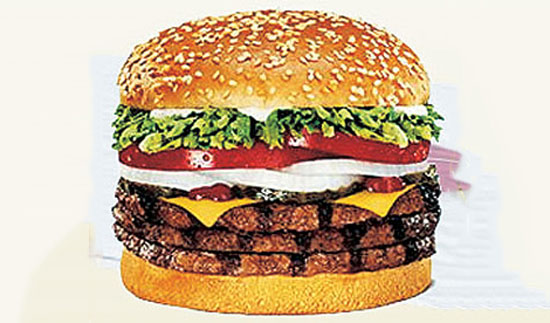 THE BBC'S FLYING PENGUINS
Looking slightly out of date now but at the time this fake documentary made by the BBC in 2008 to promote the iPlayer had many people second-guessing themselves.
TWITTER'S VOWEL CHARGE
Perhaps one of the most memorable April Fools', Twitter announced that it would charge all users $5 to use vowels in their tweets. Not only did this spark a huge twitter debate and prompted the hashtag #nvwls but celebrities including Joan Rivers tweeted using no vowels.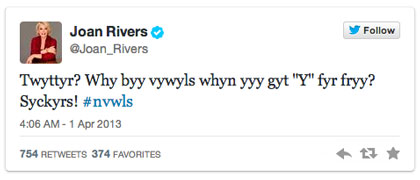 BARCLAYCARD PAYWAG
Barclay card created a spoof film about #PayWag, an NFC chip embedded in a dog collar that enabled dogs to make purchases in shops. By early morning of April 1st the video received over 10,000 views and racked up 717 'Likes' on the Barclaycard Facebook Page, quickly becoming the most popular 'Dog Video' on Facebook. It was featured in The Mirror's Top 10 April Fools' Pranks and got coverage on the ITV Website.
BMW P.R.A.M
With the royal baby due last year, BMW announced the launch of the limited edition BMW P.R.A.M. (Postnatal Royal Auto Mobile) fitted with a Nurse-Assisting Petrol Powered Injection Engine (N.A.P.P.I.E) for those of us who are 'too posh to push'. Perhaps one of the greatest April Fools' of 2013.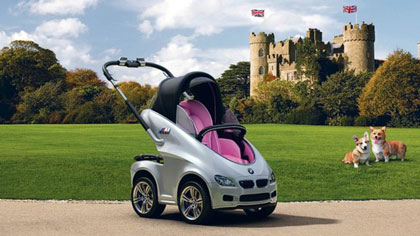 Comments are closed.