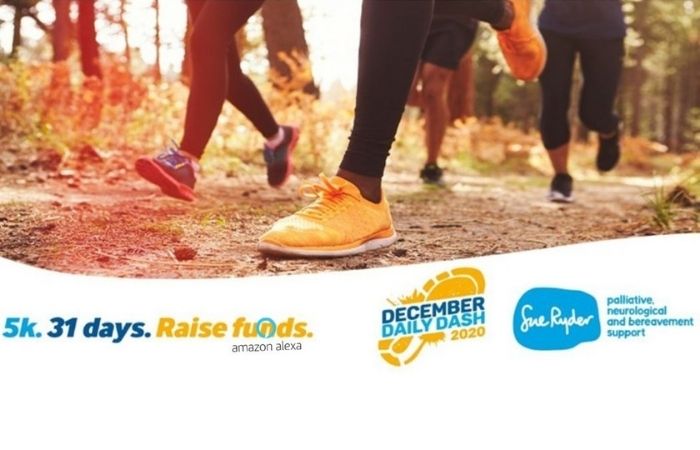 Sue Ryder – December Dash
BACKGROUND
ON were asked help to promote Sue Ryder's annual December Dash charity fundraiser and encourage as many new sign ups as possible to this years' event.
OUR THINKING
We knew it'd been a difficult year for charities, so the importance of a fundraiser was not lost on us. Even better, this fundraising event could be completed anywhere at any time in December, making it the perfect event for our new COVID norm. We helped Sue Ryder craft fun research into the nation's tendency to let exercise fall by the wayside over the festive period to build a wider story for the accompanying drive for sign ups. The founder of the event, a former Sue Ryder care beneficiary, was available for interview to tell her wonderful story about the charity and the inspiration behind the fundraiser and just as we had expected, a bereavement charity had a lot of important work to do more than ever before and this message resonated across the country.
RESULTS
The important of supporting this charity in 2020 was widely recognised and was recognised in particular by local stations big and small. But most importantly, as a direct result of our radio day, Sue Ryder reported an increase in sign ups to the fundraiser – even in areas they'd never received sign ups from before!