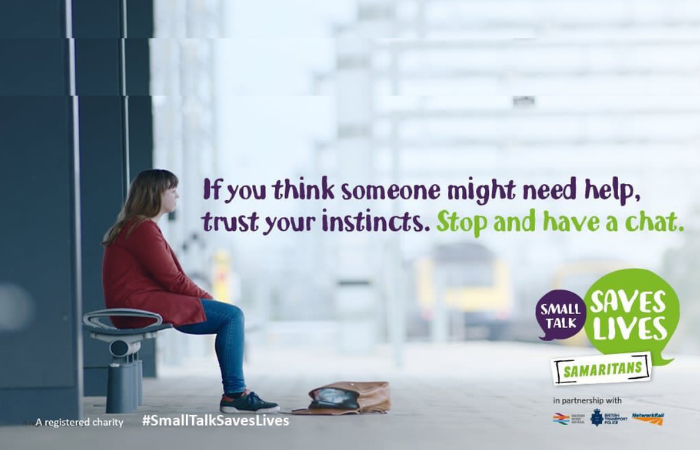 Network Rail – Small Talk Saves Lives
BACKGROUND
In partnership with the Samaritans and British Transport Police, Network Rail approached ON to provide broadcast PR support for the relaunch of its 'Small Talk Saves Lives' campaign. The objective was to encourage Britons to trust their instincts and stop and have a chat with a stranger if they look distressed.
OUR THINKING:
We knew it was crucial to handle such a sensitive subject carefully and broadcasters were more than willing to work with us on that. We were fortunate enough to have a brilliant case study in the form of Dom, who himself was saved by small talk and even went on to give interventions to others. With Dom being a fantastic role model for the campaign, we knew the story would appeal to broadcasters, both TV and radio, across the country, and we were right.
RESULTS:
The activity secured almost 50 pieces of broadcast coverage spanning TV and radio – with highlights including Good Morning Britain and Sky News.