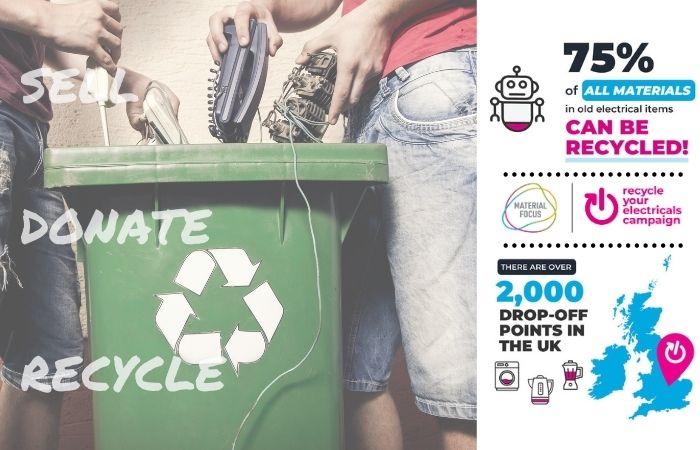 Material Focus – Recycle Your Electricals
BACKGROUND
ON were asked help to raise awareness of the new initiative from the Recycle Your Electricals campaign and help call on Britons to sell, donate or recycle their old, hoarded electricals which, unbeknownst to most, are worth an average of £620 per household!
OUR THINKING
Armed with YouGov research showing that Briton's are hoarding £17 billion worth of electrical waste and a fantastic expert in personal finance to offer insight and advice, BBC Radio 4's Paul Lewis, we knew our assets were strong from the get-go. From there it was a case of tapping into an angle that would really resonate with a nation that's spent much of the year stuck at home. We knew many people had taken lockdown as an opportunity to do some spring cleaning but that often, electrical waste is considered too complicated to dispose of. We made this fact our opportunity to inform and advise the public of environmentally safe ways to dispose of e-waste and to encourage them to do so with the expert opinion of Money Box's Paul Lewis.
RESULTS
The story received widespread interest across BBCs as well as with national station talkRADIO and the UK's top tech podcast available on Spotify, Tech & Science Daily from the London Evening Standard.