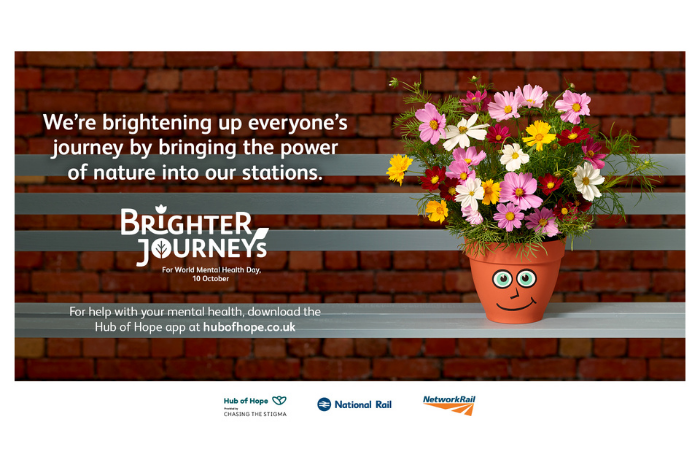 Brighter Journeys
BACKGROUND:
After 18 months cooped up at home, a key moment for many Britons in 2021 was returning to the workplace. Network Rail approached ON to help bolster broadcast coverage for the launch of its 'Brighter Journeys' campaign. In collaboration with the mental health charity Chasing the Stigma the aim was to help make stations feel brighter and happier for passengers returning to the railways whilst encouraging those who may be struggling to seek help on World Mental Health Day.
OUR THINKING:
To coincide with the campaign, Network Rail launched sensory installations across the country that would feature a burst of colourful bloom flowers, a nature themed soundscape and even uplifting poems. To help illustrate the beautiful displays, we had Jake Mills – founder and CEO of the charity Chasing the Stigma – who was also transparent about his own experiences with mental health.  Equipped with figures showing how often Britons travelled to work over the summer and planning to in the winter, coupled with B-Roll footage from the launch at Waterloo Station, the team married up the regional roadshows to the relevant broadcasters.
RESULTS:
Over the course of two weeks, the story landed over 30 pieces of broadcast coverage across television and radio – spanning the length and breadth of the country.