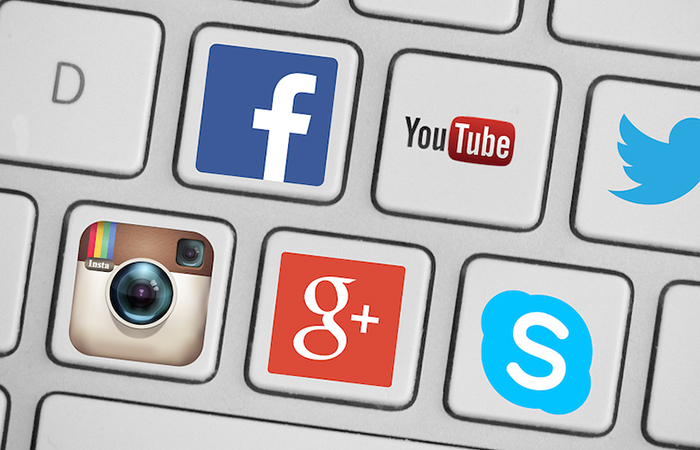 SOCIAL MEDIA 'BEST PLACE TO FIND STORIES' ACCORDING TO JOURNALISTS
Research among national media reveals Twitter, Insta and Facebook are now the most important source for news
Journos' biggest gripe about PRs: they don't understand what a story is
PRs told: carry on floating stunts down the Thames and creating research so long as they provide genuine stories
Journalists get more stories from social media than anywhere else – with the majority claiming it is now the most important source for news, according to new research.
ON-Broadcast conducted a qualitative survey amongst journalists working for broadcast outlets and all national daily and Sunday newspapers, including BBC News, ITV News, Sky News, MailOnline and London Evening Standard.
And asked where they mostly found stories in 2019, the most popular answer, named by around four in five journalists (78%), was social media, followed by personal contacts (68%), press releases (60%), other media (50%) and ring-ins from the public (42%) – while 60% agree that social media is now the most important story source.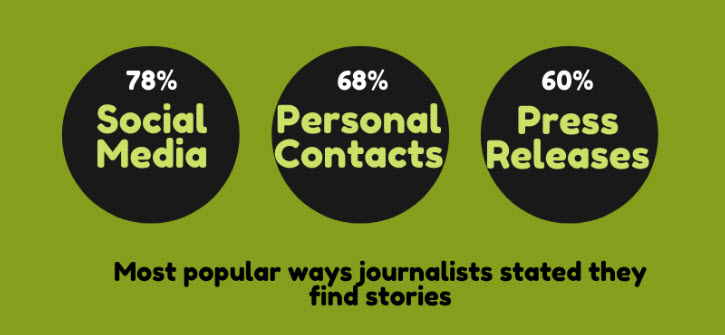 The ON-Broadcast research also reveals:
Three quarters (74%) of journalists say the best way PRs can get in touch with a story is via email, compared to just 14% who said phone, and 4% who named Twitter
The press release IS still a recognised source for stories, according to the vast majority (94%)
Around three in five (58%), predominantly among print and online journalists, say PR stunts still provide valid stories IF properly and convincingly staged
Journalists say a press release should ideally be on average 18-paragraphs long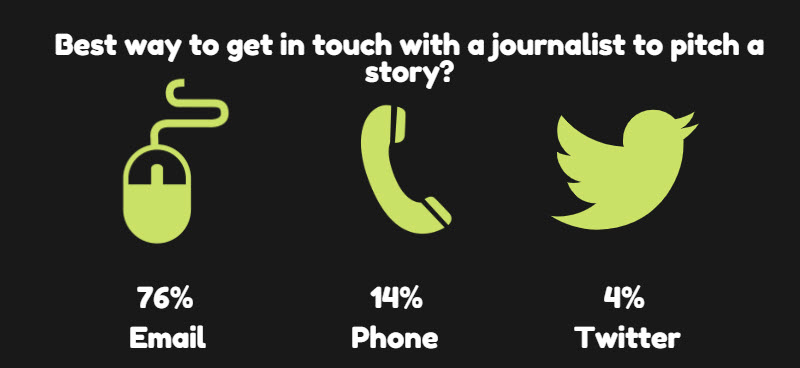 Social media has changed the face of the PR industry like nothing before in our professional lifetimes. Stories are about people, and whatever people are saying on Twitter, Instagram or Facebook is now fair game for journalists chasing stories on TV, radio, print or online.
The challenge for PRs is to recognise how vital social media platforms are when it comes to generating stories, news and content for traditional media, and understand the relationship between both in terms of the news cycle.
A similar challenge, which also goes to the heart of PR, is selling-in stories to media, and while three quarters of journalists say they prefer email contact, there is still no magic sell-in formula – and the best PRs know they need to adopt various approaches to land that all-important branded client coverage.
It's good news that stunts are still considered valid among journalists, as 'floating it down the Thames' has become something of a clichéd no no in the PR industry – but the message is they must have at the heart, a valid story to them.  And it's reassuring that despite occasional industry claims, rumours of the death of the press release have been greatly exaggerated.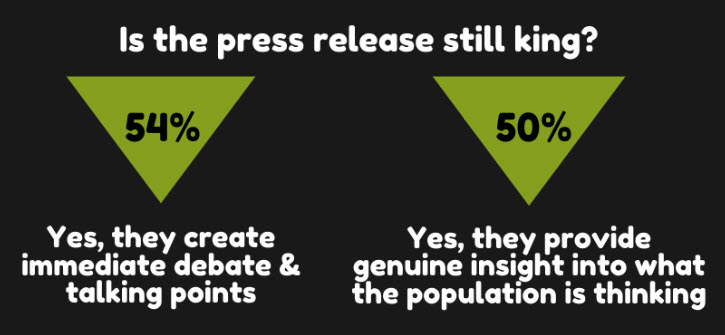 When it comes to journalists' biggest gripes with PRs, the most popular answer – mentioned by nearly two thirds (64%) of journalists – was that PRs 'don't understand what a story is'. Other things that hack off hacks include PRs who 'don't understand my media title' (62%), 'they try to tell me what a story is' (54%), 'they don't provide full contact details including phone number' (48%), and 'they put unnecessary embargoes on stories' (44%).
Exactly half of those quizzed say it is either important or very important to receive video/b-roll content as part of a package pitched by PRs.
In terms of video content, journalists say the key elements required in a video or b-roll package to make it work it for their news organisation are compelling stories (86%), 'real' stories (66%), impactful video (50%), celebrity (38%), strong production values (22%) and branded content (8%).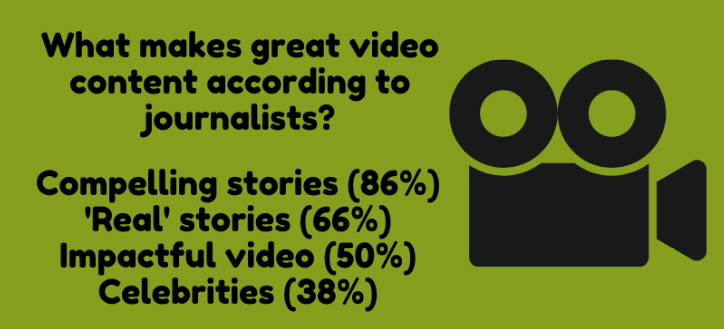 Celebrity endorsement as part of a PR campaign remains popular, with 40% saying they are more likely to use video content pitched to their news organisation if it involves a famous face.
And the ideal length of a video to support a story, according to most journalists, is between 30 and 60 seconds, followed by 1-2 minutes which was the second most popular answer.
When considering an interview with an opinion leader, one in five said they prefer a female spokesperson, and the preference for female guests particularly strong among radio journalists – with the rest saying they had no preference between male and female.
And survey stories still work for the media, according to journalists, with over half (54%) saying they create immediate debate and talking points for the media audience – while 50% say they provide genuine insight into what the population is thinking.
When emailing a story to a journalist, the vast majority (86%) say the best thing to put in the subject box is 'what the story is about – with no branding'.
Comments are closed.