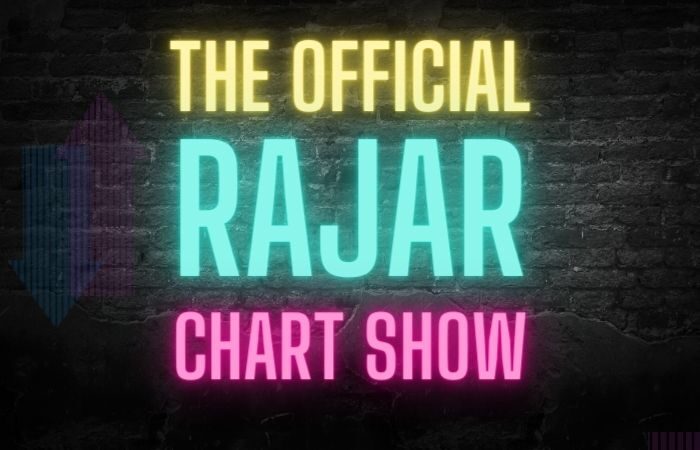 RAJARS: NEW KIDS ON THE BLOCK TAKE ON THE OLD GUARD
After an almost two-year pandemic-enforced hiatus, the RAJAR figures are finally OUT and it's been a long-awaited reckoning for the whole industry. Launched during the pandemic, Times Radio spent the first 18 months of its life not knowing how many people were listening, while it's been a nail-biting time for more well-established stations such as BBC Radio 2 and Absolute Radio as they waited to find out whether the rise of smart speakers and podcasts had made a big dent in their listenership. And with over half a billion pounds of advertising resting on the data, we finally have the chance to see how radio has fared in arguably its most turbulent period since inception.
The headline news has to be Times Radio pulling in an impressive 637,000 listeners for its first ever RAJAR figures reveal – a commendable debut especially considering it trumps older sibling talkRADIO's 450,000 weekly reach. Boom Radio – another station born out of the pandemic to cater for the over 55s – also made a solid start by attracting an audience of 233,000. The success of these new stations is a sign that radio is still very much here to stay and in fact, the survey revealed that the total combined audience for all UK radio is now the highest level recorded at 49 million people.
The biggest winners of the night include Chris Moyles, who passed the 1 million listeners mark since taking over the Radio X Breakfast show in 2015, which actually makes him one of the few morning DJ's to increase their audience over the period. LBC will be patting themselves on the back after celebrating an all-time record of three million weekly listeners. BBC Radio 5Live also saw a big increase, attracting 5.9 million weekly listeners – up from 5.2 million, possibly helped by its coverage of the Olympics.
Meanwhile… over at BBC Radio 2, The Zoe Ball Breakfast Show woke up to the news that it had lost one million listeners – dropping to 7.2 million from the last recorded figures of 8.1 million in March 2020 and the 9.1 million listeners when Chris Evans was last at the helm. Other music-based breakfast shows also took a hit in listenership including Radio 1's Greg James, Chris Evans on Virgin Radio, Roman Kemp at Capital and Ronan Keating and Harriet Scott on Magic.
As Times Radio aims to deliver on its promise of becoming a home to disenfranchised listeners of BBC Radio 4, the figures suggest it may be doing just that – as the most influential programme on British radio – Today Programme, lost some half a million listeners… dropping from pre-pandemic audiences of 7 million to 6.5million, as the 'new kids on the block' waste no time in staking their claim.
However, it looks like stay-at-home orders only served to boost audiences over at local and regional BBC radio stations – with figures rising to 9.2m weekly listeners compared to 7.4m pre pandemic – as listeners flocked to the "local airwaves" to hear friendly and familiar voices and catch up on essential news and information relevant to their patch.
It's fair to say that radio provided comfort to many Britons cooped up at home during lockdown … and that is truly the magic of radio.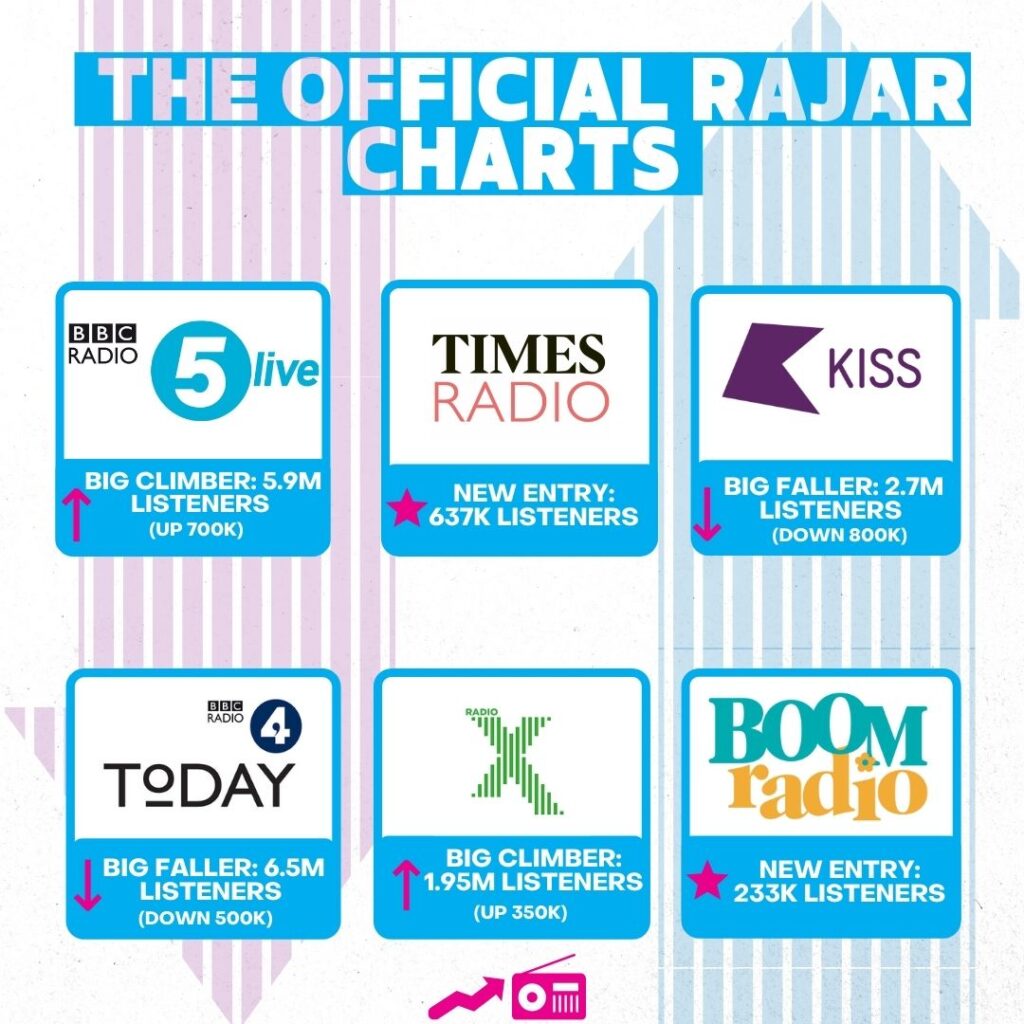 Comments are closed.