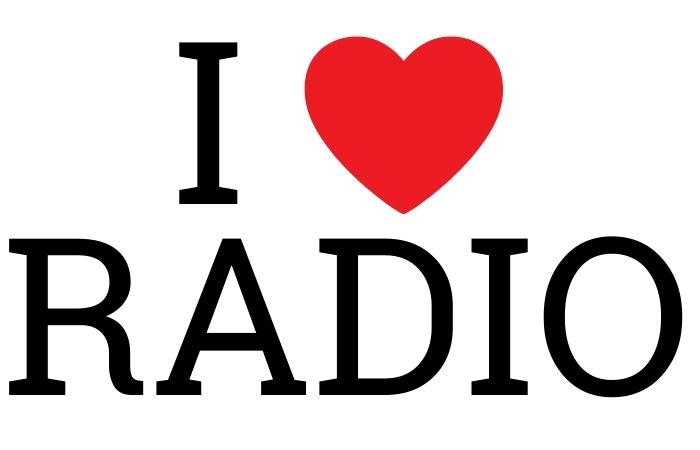 A Celebration of Radio!
It's World Radio Day!
To mark an occasion of such importance to us here at ON, I thought I'd share a bit about the history of World Radio Day – with some musings from the team about why we think radio deserves to be celebrated!
World Radio Day is an international day created by UNESCO taking place on the 13th of February each year. This year marks the 10th anniversary of the event and incredibly, over 110 years of radio history!
The purpose of the day is "to raise greater awareness among the public and the media of the importance of radio; to encourage decision makers to establish and provide access to information through radio; as well as to enhance networking and international cooperation among broadcasters."
Hear from the team some of our favourite things about radio:
Lizzie: "My mum is a massive BBC Radio 4 listener, so I grew up listening to programmes such as The Archers, Just a Minute, In Our Time and Desert Island Discs among others. Whether the programme was historical, comedic, educational, or just pure entertainment, I always found great comfort in being able to listen into a world beyond your own and I still do now – that's the gift of radio!"
Amy: "The thing I love most about radio is that there's something for everyone out there – it's so diverse it really caters for all preferences! Love starting the day with a news round up? Today Programme. Interested in finance & business? Wake Up To Money. Need some to tunes to get you through the day? Capital FM. Sports fan? talkSPORT. Quirky radio banter? Virgin Radio. Coastal weather reports? The Shipping Forecast. I defy you not to find at least one show or station that you'll love."
Will Vince: "Unlike television, radio is a very portable medium letting us listen in while on the move. I think radio is great to have on in the background of life! Working, exercising or travelling around, its portability means there are few situations when I can't listen in to my favourite station which, as a HUGE sports fan, is talkSPORT. Especially now, in the current climate when I'm working at home alone, the radio banter provides the comfort and company that I find fills the void of isolation!"
Fraser: "While the majority of my job here at ON centres around speech content on radio, I really fell in love with the medium through music. Religiously listening to the Official Charts on Sunday and Annie Mac's show every night I would always discover some great new music to add to my iPOD Classic (120GB)."
Will Coutts: "Aside from becoming 'friends' with radio presenters, whom we spend more time listening to than our own friends in this day and age, I love listening to live interviews. People thinking on their feet often makes for answers you'd never expect and offers glimmers of light and laughter in an otherwise dark time."
Ellen: "There's something quite intimate about the medium of radio. A stranger's voice filling your personal space, making you laugh, informing you of the day's events or teaching you something new.
"My mornings start with the dulcet tones of BBC Radio 4 Today Programme acting as my wakeup call, hearing the big news stories of the day, before seeking solace with the supercool Lauren Laverne on 6Music.
"I tend to stick with 6Music for most of the working day, raving around my home with Mary Anne Hobbs, laughing out loud to Shaun Keavney (Cats! Maybe cats operating in gangs!). The line up on 6Music is phenomenal and tuning in on Fridays always gets me in the mood for the weekend even in lockdown. Proceedings kick off with the Godfather of Punk Iggy Pop hitting the airwaves at 7pm and introducing me to music spanning the decades, while bringing new artists like Sleaford Mods to the forefront.
"And where do I even start with the weekend? Fun Lovin' Criminals frontman Huey Morgan takes us on a journey to the block party, Gilles Peterson shares his vast musical repertoire, before The Craig Charles Funk and Soul Show brings me to my feet.
"Despite the rising popularity of Spotify and Apple Music, no music streaming service will ever be able to give listeners the experience that radio can. There will always be a special place in my heart for radio."

---
[1] https://www.un.org/en/observances/radio-day#:~:text=The%20date%20of%2013%20February,February%20as%20World%20Radio%20Day.
Comments are closed.