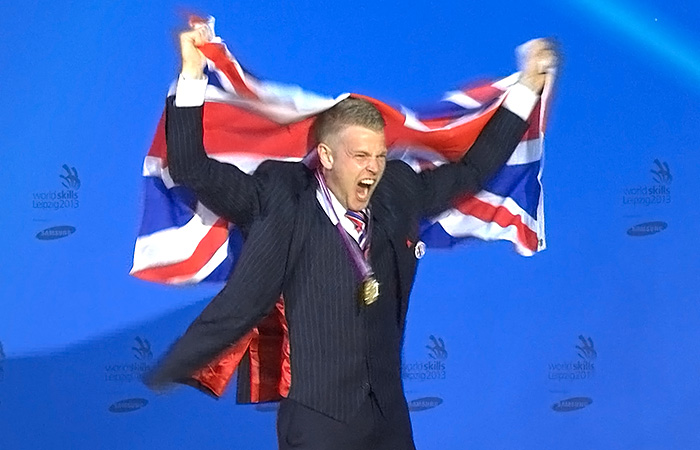 WorldSkills – National Apprenticeship Service
BACKGROUND
Held every two years in cities around the globe, WorldSkills sees around 1000 young people aged 18 – 25 come together to compete for medals in more than 40 different skills including Electrical Installation, Welding, Hairdressing, Bricklaying, Cooking and Landscape Gardening.  Team UK members from around the UK were heading off to the WorldSkills 2013 competition in Germany.
OUR THINKING
As the campaign featured team members from around the UK taking part in both highly visual and educational roles, we offered media the opportunity to film and interview team members before and after the event.
RESULTS
A gold medal winning bricklayer from Leicester built a 'BBC' branded wall live in the BBC Breakfast, which featured three times over the course of the show. The medallist also received an extended mention on BBC One's flagship show 'The One Show', while other medallists and a National Apprenticeship Service spokesperson were interviewed by thirteen radio stations, including BBC Radio Scotland, Real Radio Scotland and BBC Radio Humberside.