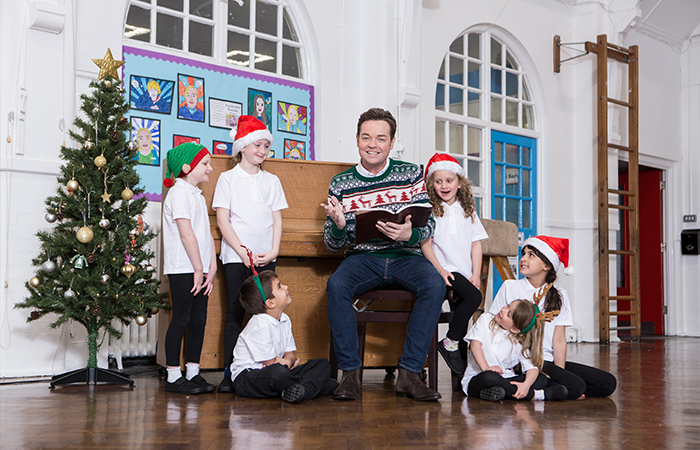 VIRGIN MEDIA – VIRGIN TV CHRISTMAS STARS COMPETITION
BACKGROUND
ON were tasked with raising awareness of a new nationwide competition hosted by Virgin Media, to find the Nations' Best Christmas School play. With the chance to have the winning play narrated by a popular celebrity and broadcast on Virgin TV, we knew interest would be high.
OUR THINKING
Our approach was to harness the popularity of our nominated spokesperson, magician and TV personality Stephen Mulhern, to secure a vast number of TV and radio interviews to get the key campaign messaging out and encourage participation. We also arranged for him to do publicity shots for the campaign in a local Primary School, for use in print and online. To ensure we achieved a series of quality interviews with a newsworthy hook, we utilised research into how pushy the nation's parents are when it comes to bagging the starring role in the Christmas play! This led to a campaign that both presenters and listeners could identify with that achieved some tremendously funny anecdotes.
RESULTS
The campaign reached an audience of over 17 million across both TV and radio with 22 items of coverage secured. Coverage highlights included Good Morning Britain, Sky News and talkRADIO in addition to a host of regional quality interviews.