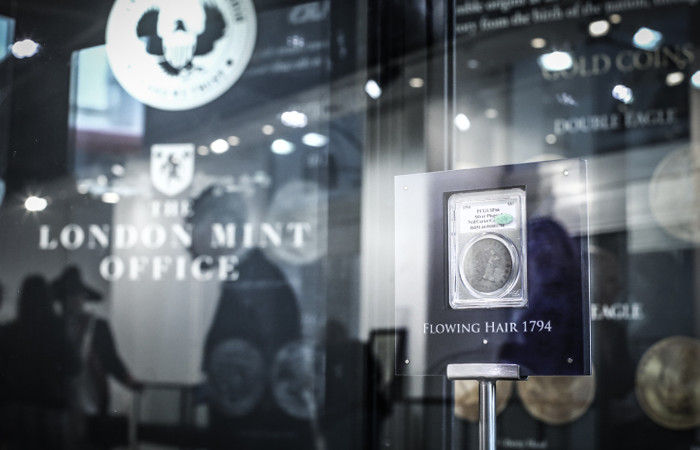 The London Mint Office – Flowing Hair Silver Dollar Exhibition
BACKGROUND
We were asked to help promote an exhibition showcasing the world's most expensive coin, the 'Flowing Hair Silver Dollar' in central London. The coin was the first dollar ever to be minted in the US, 250 years ago. It sold to a private collector in 2013 for over $10 million.
OUR THINKING
For an event of such historical significance, we wanted to prioritise national coverage. So, our team developed a series of tailored press releases for individual national programmes, offering both a preview package and the opportunity to broadcast live from the exhibition.
RESULTS
The event and story of the coin was picked up by a huge number of national outlets. Our TV coverage included BBC Breakfast who ran the story in bulletins throughout the show, CBBC Newsround broadcasted live from the exhibition, CNBC, BBC London News recorded a package for their evening news and World Today on BBC World invited our spokespeople for a live interview from their studio. On radio we had coverage throughout news bulletins on BBC Radio 4, two live interviews on BBC 5 live, a feature on BBC World Service and multiple interviews on local BBC radio including BBC Radio London.