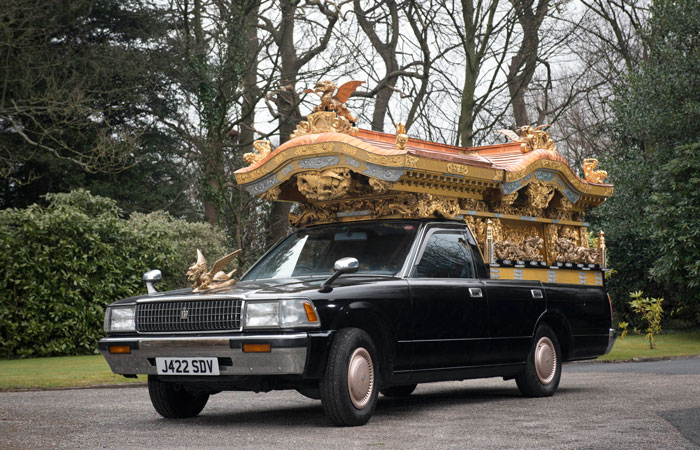 THE CO-OPERATIVE FUNERALCARE – ALTERNATIVE HEARSES
BACKGROUND
Milkfloats, tandems, JCBs and Del-boy's three-wheeler: No, it's not a bizarre episode of Wacky Races, it's how more and more of us want to make our final journey. The Co-operative Funeralcare wanted to raise awareness of its unusual hearses and asked ON to help.
OUR THINKING
For TV and online platforms, we knew we needed something really visual so we arranged for a fleet of unusual hearses to come from Manchester to London in order for filming to take place. These included a Buddhist hearse, a gold Cadillac and a bicycle hearse.
To bring the story to life for radio, it was crucial to secure the right independent spokesperson. Professor Douglas Davies from the Department of Theology and Religion at Durham University ticked exactly the right box; his strong interest in death, ritual and belief made him a wealth of knowledge that broadcasters wanted to tap into. Sam Kershaw, Operations Director at The Co-Operative Funeralcare was also on hand and case-studies helped boost coverage further.
RESULTS
28 pieces of coverage including BBC Look North, ITV Central, AOL, MSN, BBC Radio Scotland and BBC Radio Merseyside.