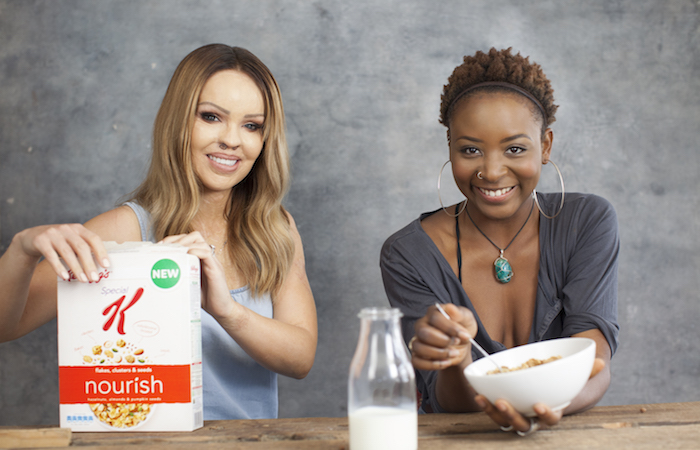 Special K Nourish – Inner Strength
BACKGROUND
Kellogg's approached us at short notice to deliver a campaign for Special K Nourish, to support their ATL theme 'inner strength'

OUR THINKING
We immediately thought of Katie Piper and decided to create a photoshoot of her meeting 5 real women who had also shown great inner strength in their lives. The photoshoot also acted as an opportunity to create 6 different behind-the-scenes videos for online and social.
Supported by a poll, we helped direct views to the video by securing a raft of TV & radio interviews for Katie and our team called online desks for them to host the content, alongside branded news copy and the photography.

RESULTS
The video achieved blanket coverage, appearing on The Sun, The Daily Mirror, Hello Magazine, OK Magazine and The Express to name a few. Broadcast-wise, Katie appeared on media from Sky News Sunrise to LBC.