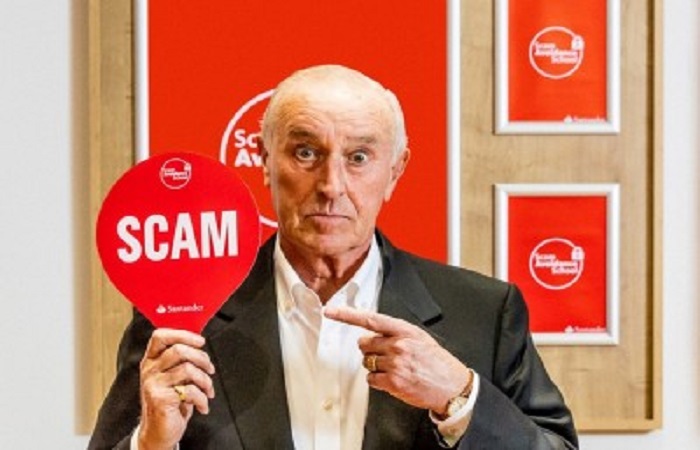 SANTANDER – SCAM AVOIDANCE SCHOOL
BACKGROUND
Santander recently launched the Scam Avoidance School to help the over 60s across the UK to avoid becoming a victim of scams. ON was tasked with spreading the research that included the statistical figure of those who have been targeted as well as quick tips to maintain awareness.
OUR THINKING
We wanted to show the media just how vulnerable the over 60s are to scams so we established research questions for a survey that would hopefully yield credible results, and that it did. We broke down the questions with an age range so that we could isolate the elder generation. We found that a huge percentage of over 60s want more to be done to help and many of them had been targeted.
After developing quite an interesting story angle from the results, we were lucky enough to have Len Goodman as the celebrity ambassador and spokesperson for the brand as he is actually a graduated student of the Scam Avoidance School itself. We made him available to all TV and radio stations across the UK, so he could personally discuss his experience and more importantly what he learned. To make the interviews bolder and provide a platform for advice and guidance on the matter, we also had Chris Ainsley – Head of Fraud Strategy at Santander.
RESULTS
We had requests from multiple national broadcasters particularly for Len himself and it was a struggle to grant them whilst trying to secure him time to breathe. We reached 23 million viewers and listeners from our entire broadcast media tour managing 22 radio hits around two major TV spots: