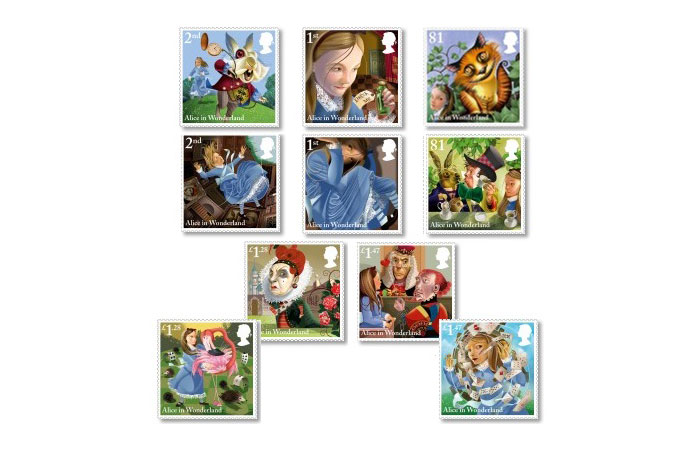 ROYAL MAIL – 150TH ANNIVERSARY OF ALICE IN WONDERLAND
BACKGROUND
The Royal Mail issued a set of 10 stamps to mark the 150th anniversary of Lewis Carroll's Alice in Wonderland and ON was tasked with taking this very visual story to radio.
OUR THINKING
Working with the Royal Mail, we arranged for the artist – Grahame Baker-Smith and his daughter (who he used as his muse to draw Alice) – to come along to the radio day alongside the Royal Mail's Head of Stamps. This enabled us to approach stations with a winning combination of art and industry.
RESULTS
30 interviews – 22 of which were BBC regional stations – spanning the whole of the UK from BBC Radio Scotland down to BBC Cornwall.