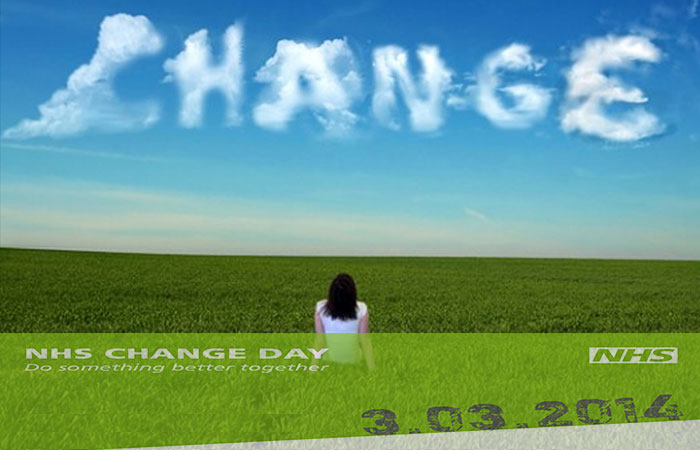 NHS – Change Day
BACKGROUND
In 2012, a single tweet sparked a staff-inspired social movement that saw over 189,000 pledges to improve the NHS made on a single day of collective action. This year, organisers wanted ON-Broadcast to help spread the word about NHS Change Day engaging anyone who values the NHS including staff and members of the public to make one positive change to The Service.
OUR THINKING
Two bouts of media activity a month apart ensured that we could maximise coverage in the run up to NHS Change Day and on the day itself. Fresh research showed 65% of the British public believe that frontline NHS staff have little or no say in how the organisation is run despite being the ones most trusted to improve it.  It also highlighted that the public acknowledge the role that they must play a part in improving the NHS too.  We also had a good number of regional case-studies which were a vital tool in engaging with broadcasters looking for "door-step local" content. The two founders of Change Day, Dr. Stuart Sutton and Dr. Damian Roland were the perfect spokespeople; especially as they had both made pledges themselves. Dr Damian even spent an hour 'collared and blocked' on a spinal board to understand how his patients feel.
RESULTS
BBC Radio 4 'You & Yours' ran a fantastic piece and a large number of regional BBC and commercial stations also covered Change Day, speaking with Damian, Stuart or their local case-studies. Not only did the activity reach millions of listeners – at the time of writing this article – nearly 500,000 pledges had been made.