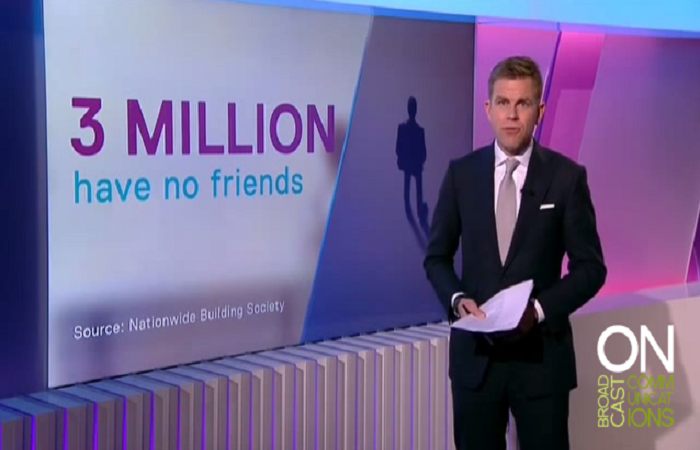 Nationwide – Loneliness
BACKGROUND
Nationwide Building Society provides a specialist support service to its vulnerable customers and wanted to tell the world about the great work it is doing to help protect these groups – including those who are lonely.
OUR THINKING
We assumed that those who were lonely may be more open to being scammed but weren't sure how big the issue might be.  So, we ran a test question on an omnibus poll and found that indeed, those who described themselves as lonely were four times more likely to have been scammed – what's more, the lonelier the more likely to be scammed people were.
We sent our full research into field and set about finding the perfect celebrity ambassadors to discuss a very personal topic.  After much thought, we were delighted to be able to work with Kellie Maloney – who suffered much loneliness before and after her gender reassignment, and war veteran Simon Weston – who post his injuries also suffered.
RESULTS
We fielded requests from just about every national broadcaster, so much so it was hard to fit everyone in. We reached 8 million viewers and listeners in one media day squeezing 13 radio hits in around four huge TV spots:
Lorraine – 3 million viewers
Sunrise – 173,000 viewers
Channel 5 News – 2 million viewers
Press Association – A syndicated TV news wire available to everyone from CNN to BBC