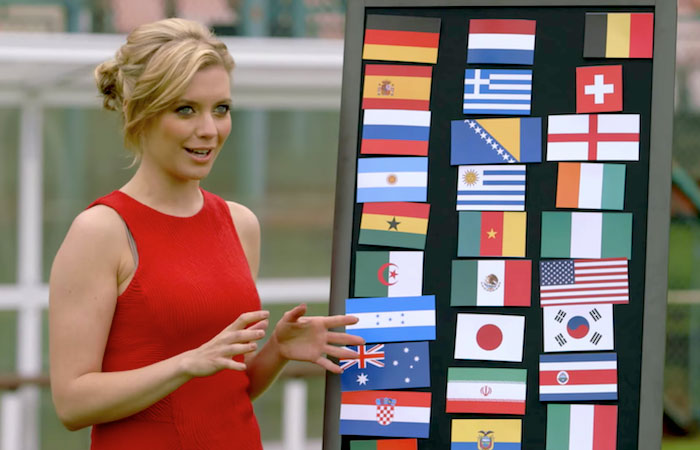 LADBROKES – RACHEL RILEY'S WORLD CUP PREDICTIONS
BACKGROUND
The media went football crazy for World Cup content in the run up to Brazil 2014, but there were a lot of PRs jumping on the 'brand-wagon'. So what better way to capture the attention of the media than to provide them with an opportunity to feature maths wizard and TV presenter, Rachel Riley – who teamed up with Ladbrokes – to give her predictions of who was going to win the tournament?
OUR THINKING
As well as a traditional Radio Day, we shot two videos of Rachel (including one behind-the-scenes) to sit on top-tier online titles. Not every story relies on a survey to gain credibility and this is a prime example; Rachel – who's best known for her role on Countdown – pored over historical data and statistics to pinpoint who she thought would be the potential winner. Variables and influences included goal averages, goal scorers, win rates, climate and geography. The football fanatic and Oxbridge graduate concluded that 40/1 outsiders Chile could be the surprise champions, and although that never came to pass, many journalists were hungry to cover the story as part of the World Cup high jinks.
RESULTS
ON had just two hours in the pouring rain to film with Rachel as well as capturing stills for the campaign, but that didn't stop us. The video went viral also landing on the Mail Online and the Daily Star. BBC Radio 5 Live, Sky Sports News Radio, BBC Radio Wales and BBC WM were some of the 23 radio stations to cover the story and speak with Rachel.