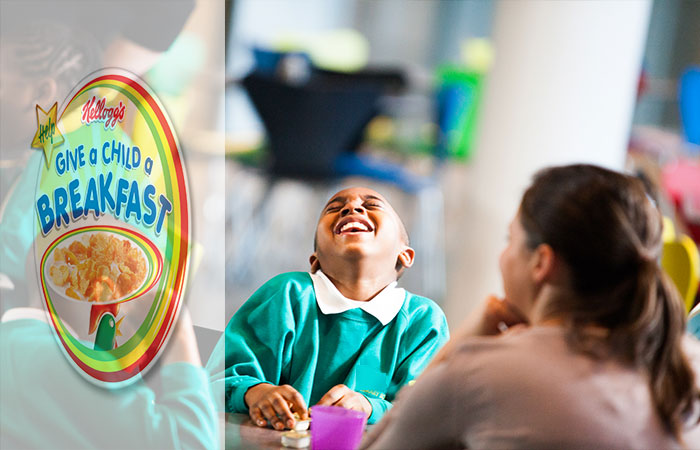 Kellogg's – Breakfast Clubs
BACKGROUND
Kellogg's called on us to help raise awareness of the work it does in awarding thousands of grants to schools in some of the most deprived areas of the country to help them set up or run their existing breakfast club. For many parents, juggling their careers with parenthood can be a tricky business, especially when childcare costs have spiralled by 77% in the past decade, meaning that some working parents are paying out up to a third of their income on childcare.  For many, pre-school breakfast clubs are a life-line; offering parents the opportunity to drop their primary school children off early in order to get to work on time.
OUR THINKING
We worked alongside Kellogg's and YouGov to develop a study which would ascertain the financial benefits of breakfast clubs to working parents to give this a strong news hook. The findings showed that almost a quarter of all working households with children use breakfast clubs and more than one in four parents say they'd be forced to quit their jobs without them.  Jill Rutter, Head of Policy and Research at The Family and Childcare Trust was the perfect spokesperson for this campaign; the Trust supports the findings and the work that Kellogg's is doing to donate millions of portions of cereal and snacks to families in food poverty.
RESULTS
The team secured 3 different pieces of coverage on ITV1's Daybreak, including a live link up with a school breakfast club. In addition we secured four other regional TV channels including ITV Yorkshire. We facilitated filming for Press Association which lead to video coverage being distributed to various sites including MSN, AOL and Yahoo. This was bolstered by 16 radio interviews including eight regional BBCs, Real Radio North West and LBC 97.3.