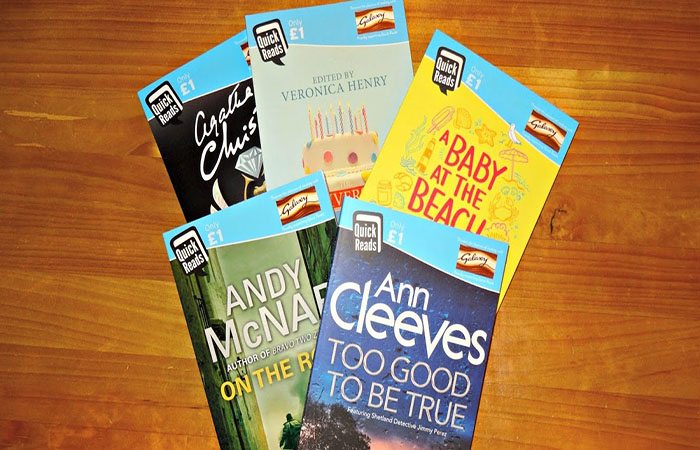 Galaxy – Quick Reads
BACKGROUND
Many adults in the UK find reading difficult and new research highlighted that reading for pleasure is on the decline. Charged with highlighting this issue to radio across the UK, ON Broadcast joined forces with Galaxy® Quick Reads – bite-sized books written by best-selling authors – for a broadcast day.
OUR THINKING
Using the time of the distinguished author of the Vera and Shetland series of books, Anne Cleeves – we built a radio schedule full of in depth interviews focusing on the importance of reading for pleasure, initiating debate and celebrating the great British novel.
RESULTS
ON secured 30 pieces of radio coverage including 2 hits on BBC Radio Scotland and a 20 minute interview on BBC Radio 5 live. 14 other BBC regional stations also ran an interview with our spokespeople.