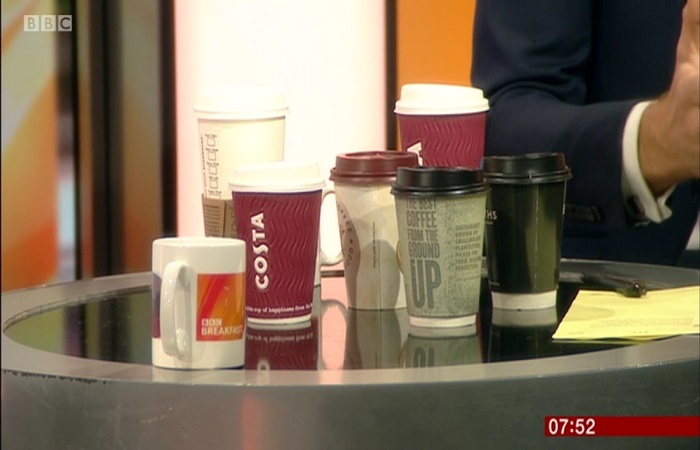 Costa Coffee – Recyclable Coffee Cups
BACKGROUND
ON was approached to help Costa Coffee amplify the chains' pledge to recycle at least 500 Million takeaway coffee cups – or like-for-like in sales – every year by 2021. The pledge equated to one-fifth of the 2.5 Billion cups of coffee sold in the UK every year.
OUR THINKING
Waste and recycling news has dominated the news agenda following David Attenborough's Blue Planet II TV series that highlighted plastic waste in oceans. Armed with the MD of the largest coffee chain in the UK, B-Roll footage, photography and filming opportunities at Costa locations across the country and the recycling plant, ON targeted national broadcast media the week before the announcement to ensure the story was firmly planted in the right planning diaries.
RESULTS
The announcement dominated both the national and regional broadcast news agenda as soon as the clock struck midnight. Highlights included BBC Breakfast, BBC Radio 4 Today Programme, Sky News, BBC Radio 1 Newsbeat, BBC Radio 2, BBC Radio 5 live Daily and BBC Radio 6 Music. Overall, over 90 items of broadcast coverage were picked up by our media monitor, but the true number is likely to be in excess of 150+.