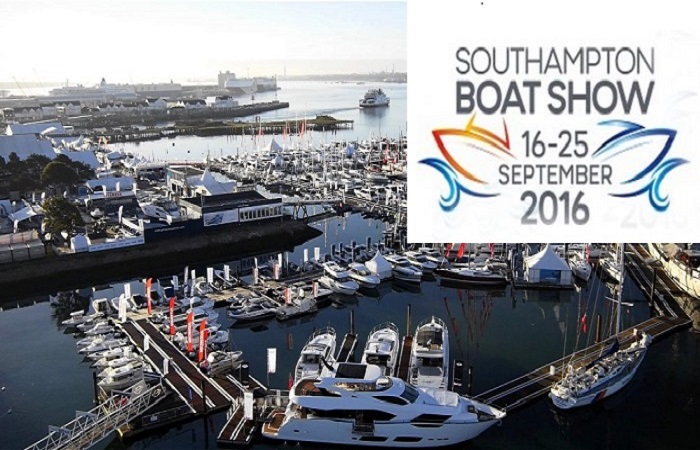 British Marine – Southampton Boat Show 2016
BACKGROUND
British Marine came to us wanting broadcast coverage of their biggest event of the year, the Southampton Boat Show. With a huge range of collateral to offer broadcasters, this was a project that needed to be approached from a few different angles.

OUR THINKING
We decided to hold a radio day a few weeks prior, to give ticket sales a pre-show boost. By combining a fun survey about naval history with a name broadcasters knew – Social Historian Professor Kate Williams – we gave the story real traction. Given the show's location in Southampton, we targeted an audience within a few hours of the venue. The radio day got the rest of the country thinking about boats in the run up to the show.
For coverage during the show itself we approached the big hitters early, using our contacts to lock in a range of BBC TV coverage a good month before – as well as hitting up a range of TV planning desks. We tailored our pitch to spark the interest of several shows – be that in the realm of business or light and bright breakfast content. For regional coverage we hit broadcasters with local stories, giving them a sure fire reason to cover the event with a contributor from their patch to chat to.

RESULTS
We received a huge range of local, national and international coverage on both radio and TV over the course of this campaign. The radio day was a successful pre-cursor to the show. During the show itself we secured a full day's coverage on BBC World, the BBC News Channel, and BBC Two as well as a live segment with CNN Money View. On top of that was radio coverage from local news teams and shows in the south east and west, and national coverage on stations like Jazz FM and UCB. This was a project that required a lot of leg work, and a lot of tailoring the story or approach to suit different broadcaster's needs. Our result was 36 separate broadcast hits, reaching a global audience of over 102 million.