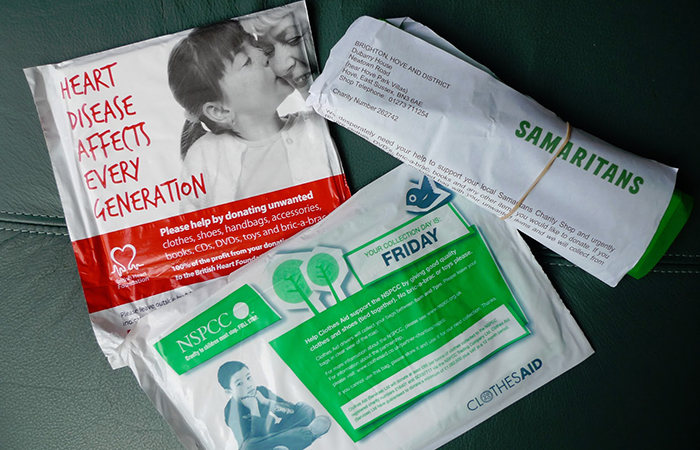 British Heart Foundation – Big Donation Store Appeal
BACKGROUND
The British Heart Foundation were calling on commercial companies to be more transparent on their 'charity bags', and how much profit the named charity will actually make from the collection.  In some cases, as little as one-third of the items donated to charity via doorstep donations end up going to charity.
OUR THINKING
Attitudinal research was commissioned to highlight the British publics' misunderstandings surrounding doorstep donations.  ON collated regional collateral and created individual pitches to target national and regional media.
RESULTS
ON secured over 40 items of coverage across Radio and Television. Highlights included an in-depth feature BBC News as well as radio hits such as Sky News Radio, Radio 4 Today Programme. BBC Five Live Breakfast and 30 regional BBC's – reaching a total audience of 45,428,000.