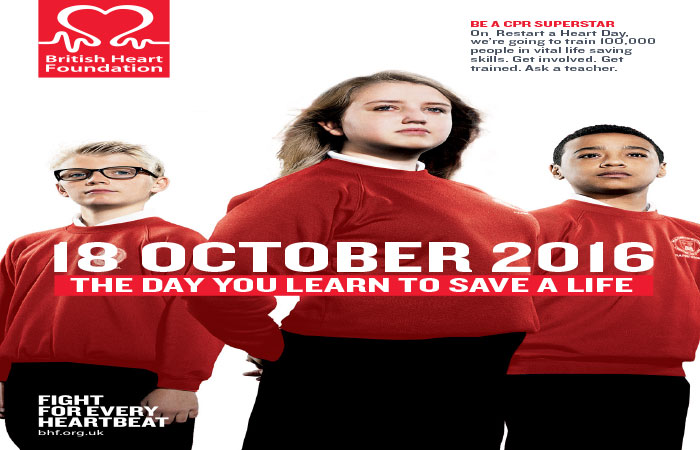 British Heart Foundation – RESTART A HEART DAY
BACKGROUND
British Heart Foundation wanted to highlight how thousands of people die unnecessarily every year because the public aren't able to carry out life-saving CPR on cardiac arrest victims before emergency services arrive.  To help raise awareness, the charity conducted the largest ever CPR training event as part of the European Restart a Heart Day.
OUR THINKING
Fresh research, conducted in conjunction with the University of Warwick, focused on how it is too late to save one in eight people having a cardiac arrest because members of the public don't know how to perform basic CPR – making this story relevant to all audiences.   Case studies from all walks of life were on hand to share their experience of performing CPR with broadcasters, along with a senior cardiac nurse from BHF.
RESULTS
ON secured 35 items of broadcast coverage, including an interview on talkRADIO and over 15 BBC stations.  The cherry on top was an in-depth feature on the BBC Breakfast sofa with the Chief Executive of BHF Simon Gillespie and a young case study who saved his girlfriend's life when she collapsed on the street.