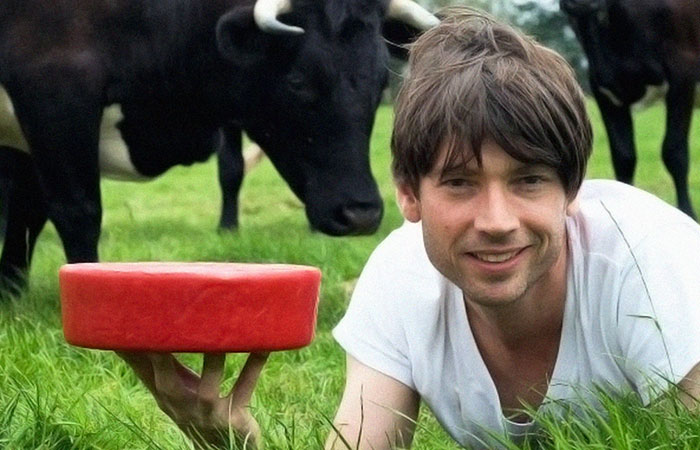 ASDA – ALEX JAMES' NEW CHEESE RANGE
BACKGROUND
Alex James, former Blur bassist-come-cheesemaker, was releasing a new range of cheeses – available only at Asda stores. The innovative range included products such as the Cheddar and Tomato Ketchup wedge, Cheddar and Mozzarella bread shaped slices, Cheddar Spudsworth (the cubed cheese in a bag) and Alex's Best Ever Mature Cheddar.
OUR THINKING
ON used its contacts with key broadcast media to negotiate an interview guest slot for Alex and agree how the branding would be conveyed. Using our established relationships with the media, we were able to place Alex on top calibre programming.
RESULTS
Interviews started on the highly popular BBC 6 Music Breakfast Show, moving on to stations including XFM, Rock Radio, Wave 105, Unique Entertainment News and 19 regional BBCs – finishing on Radio 5 Live. Alex also appeared on Never Mind The Buzzcocks to promote his range of cheeses.