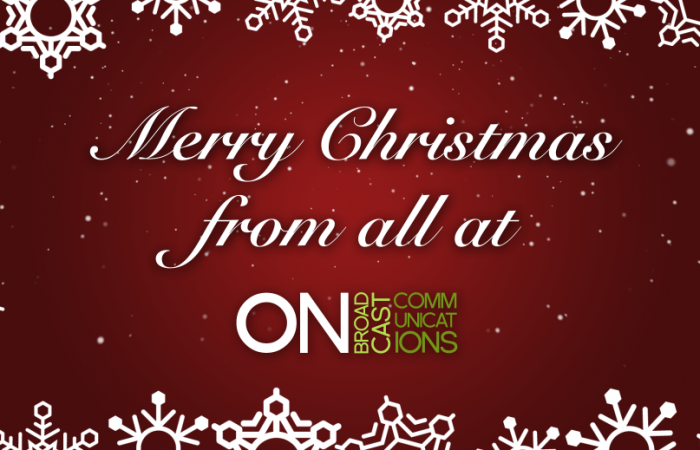 Punk-themed Christmas Video-card from ON!
Merry Christmas!

Let's be honest, in the grand scheme of things we've got it easy in PR, so, we started making our clients a nice little video Christmas card.  But then we realised that Christmas can be overly hectic for some in comms: loads of parties, loads of work, and for many of us – not much time off.  So here's our punk-themed Christmas song that's here to say: We're in it with you!
A note of warning: it's loud and there are PG-rated swears. So headphones, or volume at 10, is advised… depending on your seating plan.
Merry Christmas everybody!





Lyrics by ON-Broadcast
Music by Ollie Thomas
Pictures by:
GJ Charlet III
David K
John Sachs
Bill and Vicki T
GoOz
Mark Walley
Toby Bradbury
thom
Quinn Dombrowski
S Pakhrin
4rank
the autowitch
images money
judy_and_ed
gail
gioia de antoniis
sally payne
anyjazz65
carlton dramatic
Kevin T. Quinn
Adria
cocoleroc
carol
pawel loj
louise legresley
john kannenberg
lbyper
mar kiddo
richard ellis
krgjumper
stu_spivack
Iain Heath
google images
alicia
google images
Michael Gwyther-Jones
Robert Pittman
Paul Robertson
Deborah is lola
Mallix
brent flanders
Josh Holloway
martin weller
MTSOfan
Ilaria Coradazzi
colby cosh
gingerbeardman
ruth_w
pete
compulsiver Collector
anyjazz65
Melissa Wilkins
roadside pictures
clotho98
Markus Spiering
Blake Danger Bentley
redteam
Paula Satijn
dan pope
Doug Bowman
D.J. Milky
Chris HE
ShackontheBeach
JohnnyLobo
8608388
raulystar
Dave Barnes
Mark Robinson