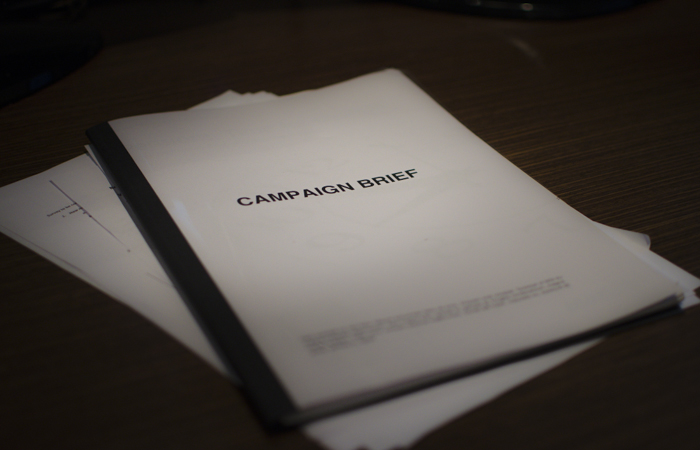 WINNING NEW BUSINESS
A new and enticing pitch lands on your desk and you're excited, eager and slightly apprehensive about how to win this. In your head you've already thought of what it would be like to win, the celebrations you'd have and how happy it would make your boss … but how are you doing this?
The first thing to do is take some time to think about the client your pitching to. What type of person are they? What traits do they possess? What do they like to do in their personal time? What's important to them? Once you have a good understanding of this, only then are you ready to tackle the brief.
WAYS TO WIN THE BUSINESS
There are many theories and tons of books on different ways to win the business but for me, it boils down to three things:
1) Enthusiasm
2) Creativity
3) Risks
When you're in a pitch, show that you are hungry for the business, that you're serious and you deserve this over your competitors. Clients will appreciate the high level of investment you've put into the pitch and if you take it seriously, then so will they. Make sure you set the tone and take control of the room and its dynamics. I'm a sucker for a list, so make an agenda and do your best to stick to it.
Creativity is a word I used to shy away from because I never thought I was particularly creative, more strategic. But what I've learnt is that 'creativity' doesn't necessarily mean extravagant grand wacky thoughts and gestures. If you're clever you can weave creativity into the strategic PR plan… An ideal example of this is a pitch I recently undertook. A leading cereal brand were content with their existing PR agency but ever the sales person in me, I was persistent in arranging a meeting and it paid off. Before the pitch, I spent many hours really trying to understand the brand, their ethos, their preferred routes to media and I worked this in to my pitch. I opened with a quote from someone they speak very highly of, Steve Jobs. This immediately grabbed their attention and when I saw the smiles on their faces before I'd even read aloud the quote, I knew I was on to a win.
Don't be afraid to take risks. More often or not, they will pay off. Risks can really demonstrate your determination, guts and creativity – this will go a long way. Try to be different from you competitors, that's what we're always told and taking risks can really work.
A little tip I picked up along the way: Write down your best ever pitch… why? Your worst ever pitch… why? What lessons did you learn….? This will really help to get you in the mind set and understand what and what not to do.
HOW CLIENTS CHOOSE
Having a great track record as an agency can really help. If you walk into the room and the client already knows who you are, heard good things about you (or even better has worked with you in the past) this will immediately grab their attention. We are all PRs but yet we find it difficult to PR our own agencies- why is this? There is no harm in profiling your company and leaning on the awards you've won, the projects you've worked on, the contacts you have – all this will help and the client will feel reassured that you know what you're talking about and that you've been trusted to execute campaigns with other leading brands.
Creativity holds the key. If you ask the right questions, the client will give you hints on future campaigns and ideas they have coming up. The best PR agency will be able to pick up on this and offer creative ideas there and then. This is hugely important, not to mention impressive because now you're speaking the clients language. You're starting to turn the pitch into a brainstorming session, leaving the client something to think about and hungry to learn more. Caution: Don't give too much away, just enough to entice them.
Personal chemistry. We are PRs! Friendly, bubbly and accommodating so make sure this comes across and build that client – agency trust. It's all well and good having fantastic ideas, but if you're not personally connecting with them, it's unlikely they'll choose you regardless. Remember, the idea of these pitches is to not only win the new business, but to build a good working relationship, someone that the client can talk openly and honestly to. If you are lacking in these traits, it will make it even more difficult to win the business.
PITCH DYNAMICS
Demonstrate your knowledge and understanding of the client – do your homework
Deliver a fault free performance-practice makes perfect
Personal chemistry – balance this with your friendly nature but also show you're serious
Show your creativity – think out of the box and don't be afraid of the risks
Set the room dynamics – be energetic, determined and show eagerness
Offer on the spot clever and engaging ideas – tough to do but if you can, you'll be onto something
Dress appropriately – first impressions do count
REMEMEBER CLIENTS HIRE PEOPLE NOT AGENCIES!
Jessica Lobendhan, New Business Manager AT ON
Published 11th November 2013
Comments are closed.