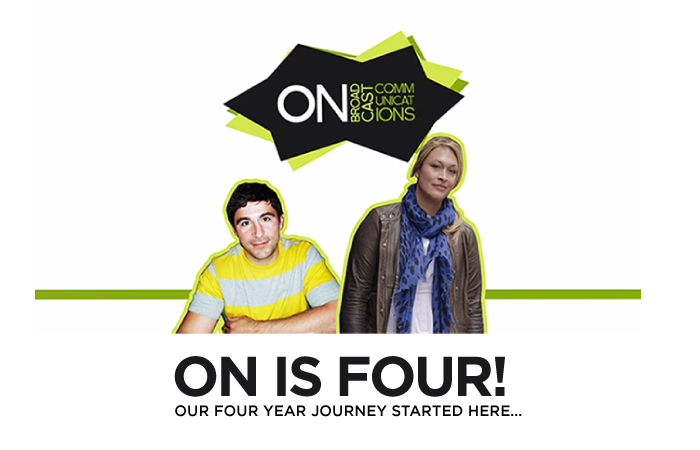 ON is four! Our four year journey started here…
Today is our birthday!  It's been a very busy few years for ON; we've had the chance to work on some of the UK's most successful PR campaigns, produced and filmed stunts that are still spoken about today and met some much loved clients along the way.

According to BabyCenter.com, as a 4 year old, ON can look forward to "a year that's full of building on old skills while picking up brand-new ones at breakneck speed". In fact, they say that "four is typically a lively, energetic and sociable year."
So in the spirit of being lively, energetic and sociable, we're offering FREE BROADCAST WORKSHOPS throughout the months of May & June. We'll give you the lowdown on the latest happenings in broadcast, what they mean for your campaigns and an insight into how you can take your stories further across TV, radio and online.
Get in touch to book a time for you and your team.
Jessica Lobendhan, New Business Manager AT ON
Published 24th April 2014
Comments are closed.