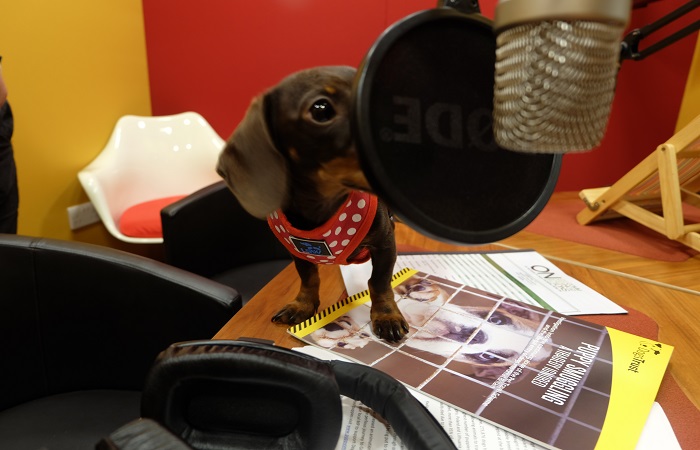 THE TAIL OF LITTLE MISS BEAN
When you work in a fast-paced industry like broadcast PR, working on so many stories means it can be tough to remember what you worked on last week.   However, from time-to-time you work on stories that really do pull on your heart strings and make a lasting impression.
I've worked on dozens of pet stories, so I've learnt a lot about lifesaving cats, puppy smuggling, pet food, and owners with lizards on leads  – to name a few. They've all been so varied, and in some cases bizarre! I've even brought 'Dogs in Space' to a story brain storming meeting…. No, that didn't go down well.
Over the years, I have done a lot with the Dogs Trust, we've helped cover stray dog campaigns, micro chipping and smuggling stories, I've helped out on B-Roll shoots; aka meeting and filming lots of friendly pooches.  I've also spent a lot of time getting used to the charity and falling in love with the hard work and care they have for animals.
Rehoming a dog has been something I've dreamed of doing for a long time, and last March I spotted a small miniature sausage dog.  She was left at a welsh Dogs Trust centre at just 10 weeks old, little Bean had been dropped off by breeders based on one leg that wasn't fully grown.
A trip to Wales the following weekend meant returning with a small, loving and cuddly new friend.  There is a feeling with rescuing or rehoming an animal that can't be easily explained, but it's joyful and healing, and if I was to say "what has been my highlight of the job so far" it would be this. I like to think she rescued me too.
So, as much as we say not to take work home with us each day, sometimes it's not too bad.. as cliché as it sounds you have to love what you do, and loving what I do – and connecting with clients I can relate too, brought me Bean.
Rachelle
Producer @ ON
Comments are closed.